Timepieces are no longer just a means to tell time.
It is a statement - a statement of personality, of lifestyle and of individual style. Building equity on ever-evolving brand selections to remain always fresh, fashionable, and on-trend since 2002, continues to be the game - changing concept in the presentation of fashion watches in the Philippines and is the market leader.
After more than ten years in existence, LTIMESTUDIO continues to offer the largest selection of affordable and mainstream branded Fashion, Sports and Technology-centred timepieces that allows consumers to pick the right watch to match their individual lifestyle and personality.
This year, LTIMESTUDIO launched the Fashion Series program wherein LTIMESTUDIO endeavors to inspire the countless consumers on how to draw their everyday fashion inspiration from their wrist watch in a series of programs and activities centered on today's most influential and inspiring online personalities like David Guison, Lissa Kahayon, Camille Co and VJ Joyce Pring who will style the six watch brands participating in the Fashion Series.
David Guison of DGMNL styles for odm.
David Guison, a 21 year old multi media arts student has made quite a name for himself online with his very much followed davidguison.com. His multi-faceted styling taste and keen eye for fashion has led LTIMESTUDIO to tap him for a project to style the odm watch brand.
odm, a dynamic designer watch brand established in 1999 has been at the forefront in providing "inno-trendy" time wear that symbolizes the aim of the brand to adopt new technologies and design innovative ornamental wristwatches.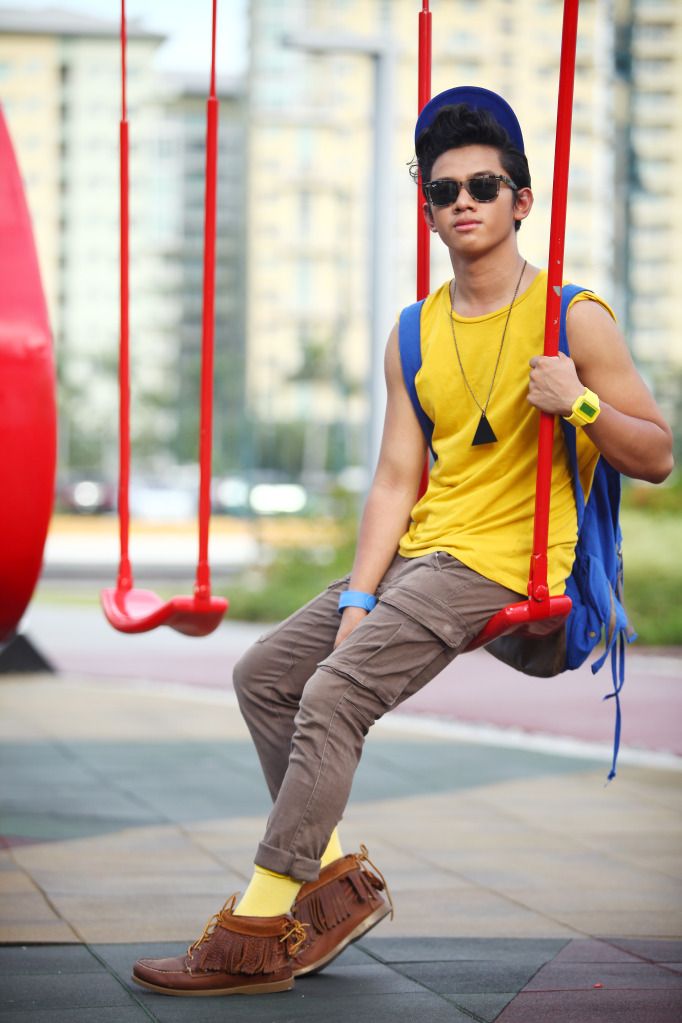 David Guison and the odm styling project for the Fashion Series seems to be a match made in creative heaven as both espouse the values of creativity, dynamism, color-play and fun in their designs and creations.
THE odm Collection
1. RAINBOW. Do you have thoughts you want to express to your loved ones, but feeling too shy? Do you have a motto – that changes with the different stages in life – you want to constantly remind yourself? In view of an emerging trend of innovative communication, odm proudly launches its latest DD125 Rainbow collection, where you can freely 'chic' chat with yourself or your friends.
More than just a watch, DD125 Rainbow allows you to communicate in a truly innovative way. It is the link between you and your friends, bringing those around you even closer together. Rainbow is deliberately left blank, serving as a platform for expressing your feelings. Transfer your thoughts easily to your watch with the colorful CHAT Box device by just a few buttons – and find them scrolling across
the watch, a fun reminder for all. You can even pre-set a little surprise love message when you give the watch as a gift, what a cool and funky way to express yourself!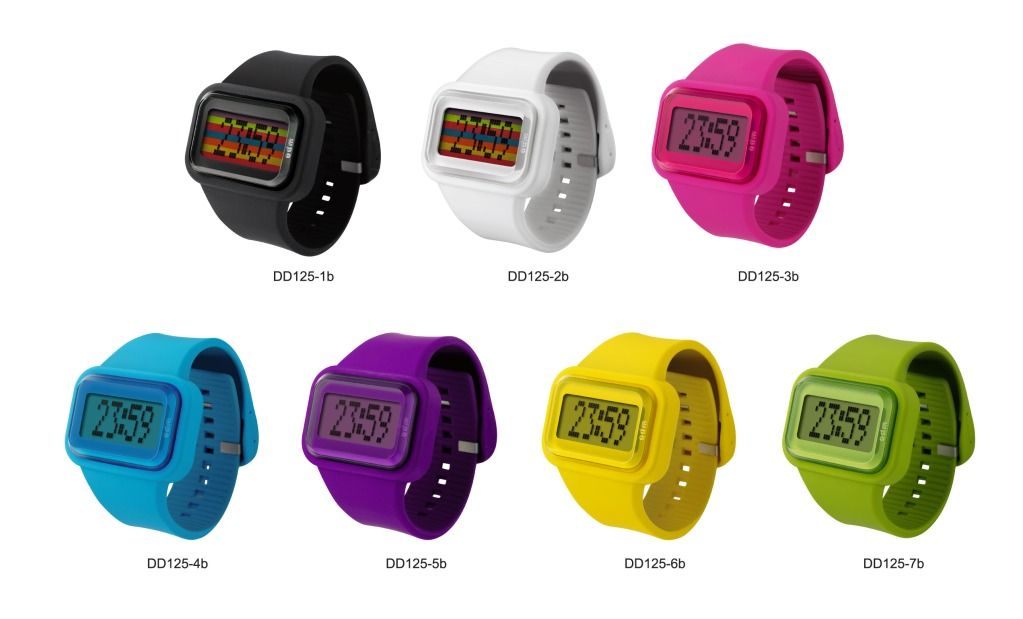 2. ILLUMI. The name "Illumi" comes from "illuminate", and means lighting up what's around you, symbolizing the latest and most creative way to read time. Illumi is not your ordinary LED watch, but it has a hidden time function. When the watch is in off mode, you can only see some digit outlines. Yet when you activate it, users will be delighted to see the colorful digits, and there is no need to do any complicated calculation. The time pattern changes every minute, symbolizing the ever-changing of time, witnessing every moment in life.
On top of having a unique design rarely seen in the market, it has also adopted a monotone or contrasting color design, enhancing the colorful LED digits. On top of having major functions, users will be delighted to discover the funky hourly chime with sound and light animation for the most fun way to read time.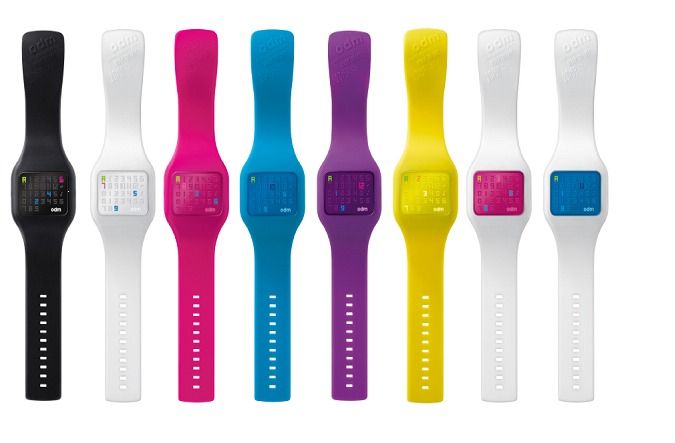 3. 60-SECOND. 'odm 23:59 never too late' means that although 23:59 is the last minute, you still have 60 seconds left before the day ends. odm believes there are endless opportunities to catch, things to do, or moments to enjoy; no matter how short the time we have on hand. It is "never too late" to do, even if there is just one minute, it's always a good time to strive to fulfil your dreams and take action everything you want.
This collection named 60 sec features a simple and trendy analogue design to bring out the odm concept.
T
he numerals 2, 3, 5, and 9 are embossed on the double-layered dial, highlighted by a date window and odm logo
at 4 digit location
.
O
n the strap, the slogan 'odm 23:59 never too late' is etched on, revealing the main concept of the collection as well as reminding
wearer
s that it's never too late to take action and capture every moment of life.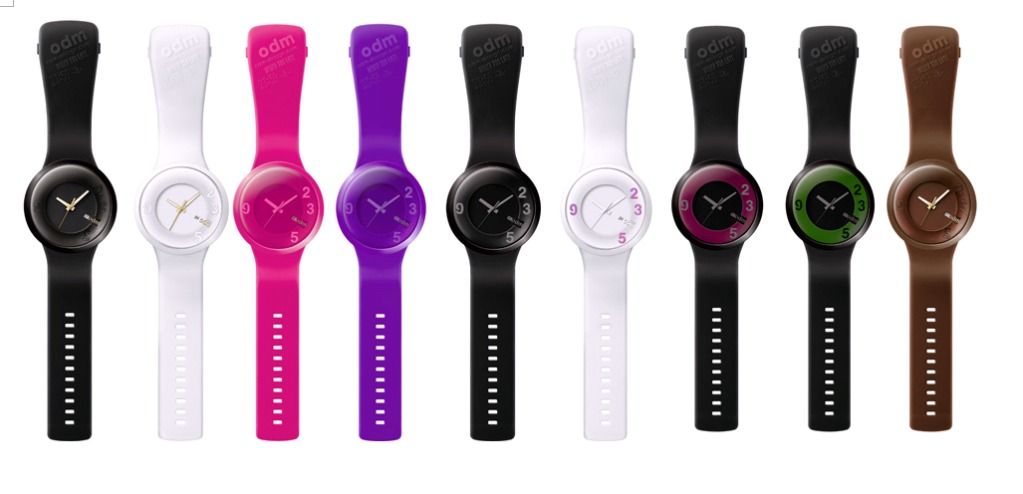 4. ARCO. A more aesthetic timepiece was presented by odm --- the ARCO. The dial is quite different, featuring unique and contemporary 3D structure rather than odm's iconic digital display. Its highlight is the remarkable architectural aesthetics with eye-catching multi-layered effect, coupled with a three-dimensional arc dial, in addition to simple curvy lines throughout an exquisite transparent round case. This delicate collection fits the young consumer who pursues art and lifestyle.