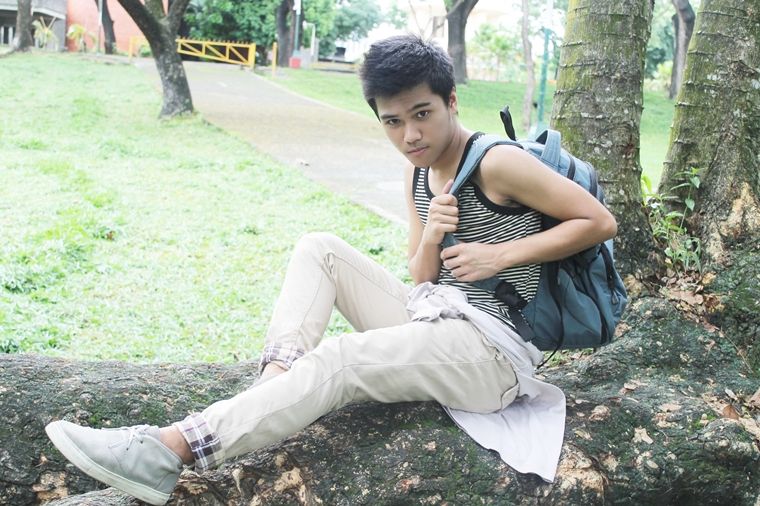 Hype this look on Lookbook click here
"GYM CLASS HEROES"
Only few days left before school starts (my college life) that's why I am savoring my last days of being free!. I'm wondering how my college life would be like? btw I will be taking Advertising Arts because I'm a very artsy artsy person and I can't imagine my life without art or expressing my creativity. I know I will be very busy when school starts and my schedule will be limited just like when attending events I always need to adjust my schedule aghhhh ( I hate it! ) and when that day comes I am worried that I might not have enough time to post quality contents in this blog but don't worry my awesome readers I will do my very best to post cool and quality contents.
For today's outfit post I want to show off my hard works in exercising everyday like running for almost 3 hours in a track and field and eating the right kind of foods even though my friends always tell me that I don't need to diet and exercise because I am already fit (haha! feel like a fitness enthusiast) that's why in this outfit post I am wearing my tank top or should I call it my "Lucky" tank top because this is the tank top that I wore from a contest (pageant) that I joined months ago and I guess this apparel contributed the most in my winning! (1st runner-up). I paired it also with my new jeans, I really love wearing this it's a low crotch skinny jeans and it has a little Burberry touch at the end of it.
What I'm wearing:
Tank Top from
Jeep at SM Department Store
, Low crotch skinny jeans from
Rough Rider Jeans
, pullovers (tied on the waist) from
Urban Outfitters
,bag from
Hawk
and shoes from
5CM
.