COOL STUFF!
The Original Skin. An original bold clothing label based in London, England. We're here to share our
new, exciting fashion pieces from our current collection... whilst having some fun too! We are excited to announce exclusively to you that we have just launched our shiny new online store!
We always create thought provoking, eye catching clothing for every season, with this season being no exception. Our newest range, "Nostalgia" has JUST LANDED with four exclusive designs meticulously produced and designed by The Original Skin creative team. We really do pride ourself on our designs, in truth we love them! We never 'willy-nilly' design our products - they are always carefully considered and created with high quality - just for you! Without further ado **drum rolls please** here's a look at our collection!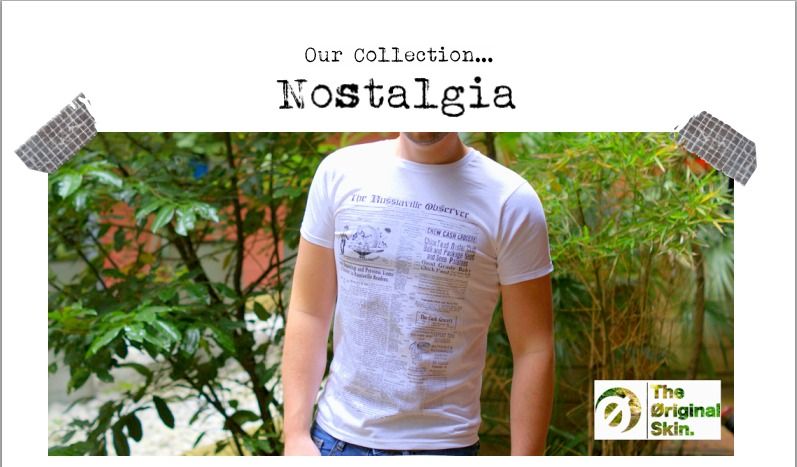 (Above)
Our first design recalls the rich yet ever evolving history of printed media. We believe there is something romantic about our use of language, something that conveys meaning, just like identity and personal style. Language is after all a statement.
(Below)
Our second bold design is that of the inspiration historical figure of Rosa Parks,
A key civil rights activist in the United States, fighting oppression and the lack of civil
liberties. In our collection - Rosa Parks is seen upholding a quote from Nietzsche, a
globally renowned German philosopher, stating "Laundry is the only thing that should be
separated by color". This piece aims to bring about bold feelings of how many people
struggled and indeed do still struggle in the fight against prejudice.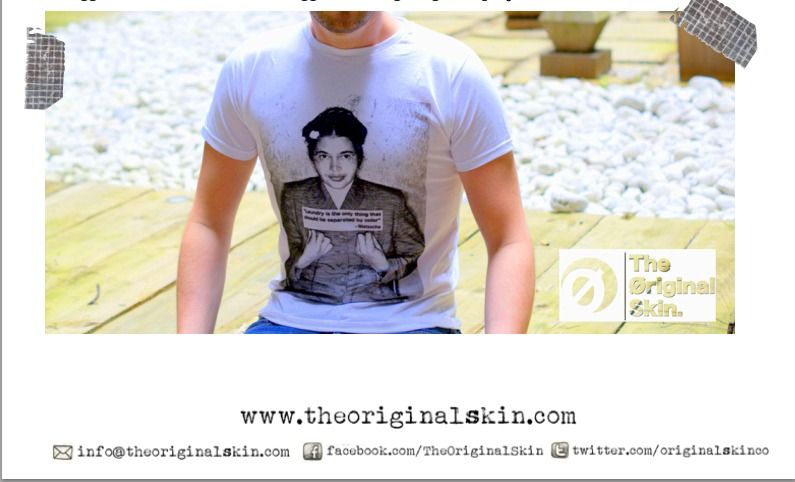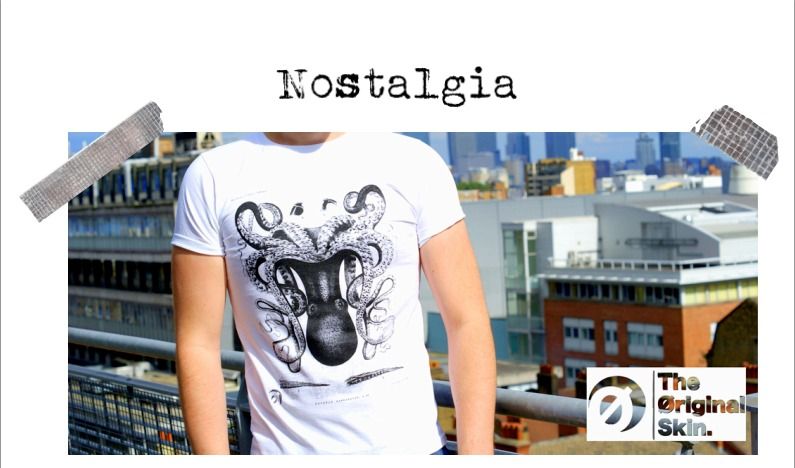 (Above)
Our third unique design is that entitled, "Octopus" - Yes we know... Original right?! Looking back through the age of discovery and the blending of cultures across the globe. This illustration, a memory of what was deemed to be a mystical, yet beautiful creature, is a throwback to when we found beauty in the unknown. The same is true today. There will always be beauty in exploration and adventure.
(Below)
Our fourth piece is that entitled "Pin-up", A woman sits provocatively contemplating the the men who joust around, with humour as their tool, vying for her attention. This bold design is a statement to how we as people can be empowered. This rather cheeky design is something we feel captures the very essence of humor and desire. A truly inviting piece.
Here's some ideas on how to rock your ORIGINAL SKIN tee!
So what are you guys waiting for??!! Visit now their online store
THE ORIGINAL SKIN,
Lot of cool stuff you will surely find what you are looking for.
Follow them on
twitter
: click
here
Like them on
Facebook
: click
here
and lastly follow them on
Pinterest
: click
here
ORIGINAL.BOLD.CLOTHING