DONGHAE AND SIWON BENCH PRESS LAUNCH AT TRINOMA ACTIVITY CENTER.
Bench, the global brand with local roots, turns to K-Town for its autumn collection. Joining their roster of endorsers are K-pop stars Siwon and Dong Hae, both big names in the Korean and international music scene, known for their show-stopping performances and charismatic good looks.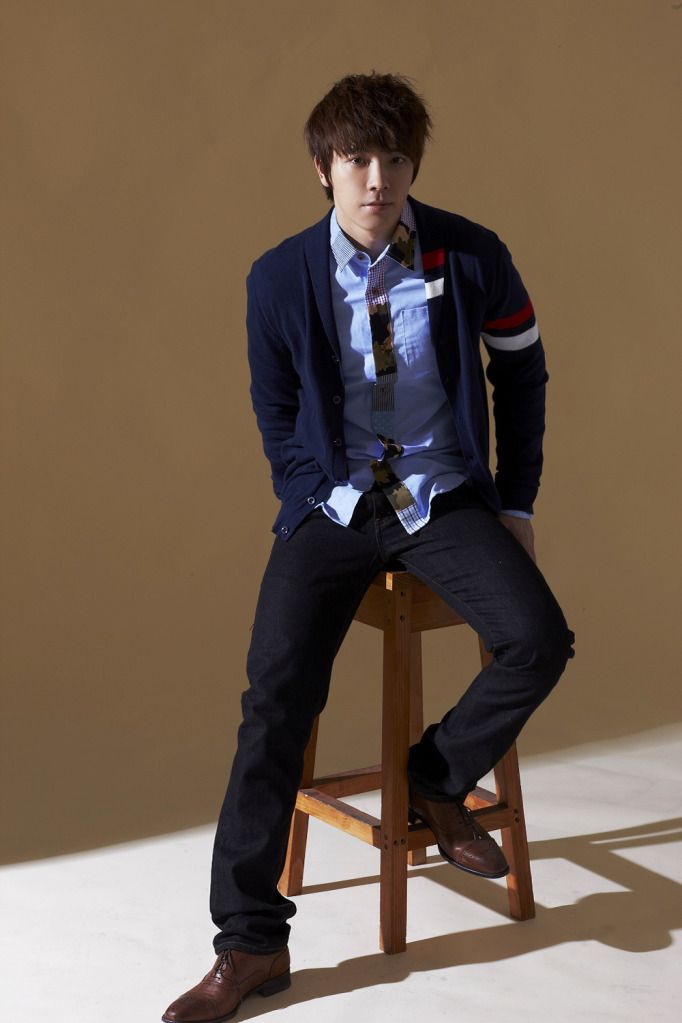 Strike a pose in Bench's autumn collection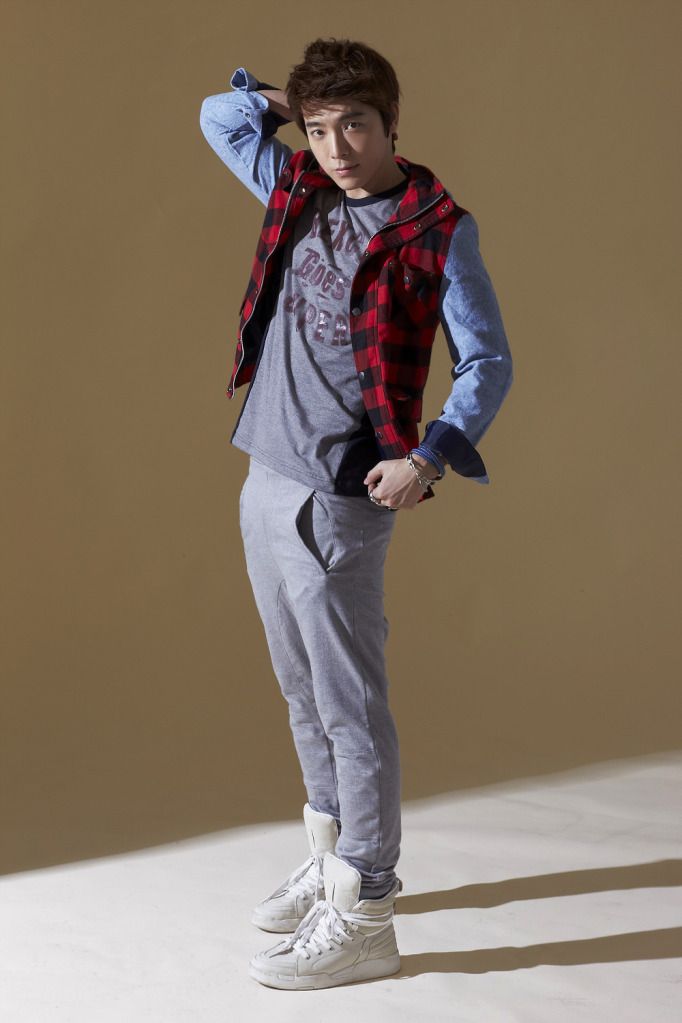 Team bright pants with a color blocked cardigan for a fashion-forward statement.
As a member of the boy band Super Junior, Choi Si-won, or just Siwon started out being scouted by an agent while he was waiting for his friends in front of his high school. Since he knew his parents would object, Siwon secretly auditioned, but then later passed and got their consent—quite fortunate for his current crop of fans, who follow Siwon's musical and acting career quite devotedly. Indeed, when he's not performing with Super Junior, the handsome band member ventures into acting, appearing in the dramas Precious Family, Eighteen, and Twenty Nine. His striking good looks and well-chiseled body have earned him the adoration of fans.
On Siwon: Polo with white sleeves and wool pocket paired with black carrot pants.
He shows these off to full effect in his campaign pictorial for Bench. For a sportif, truly K-pop look, he dons drop crotch sweat pants paired with a printed tee and a gray-and-black varsity jacket. Equally cool is a skull tee teamed with a nylon cargo jacket, and the label's dark-rinse jeans from its American line. Finally, he turns dapper yet hip in black carrot pants, paired with a button down polo with contrast details of white sleeves and a dark wool pocket against a light blue base—elevating your basic chambray.
As for the brand's other latest endorser, Lee Dong Hae, or simply Donghae is also a member of Super Junior. Like his bandmate Siwon, Donghae has also appeared on Chinese postage stamps, illustrating the boys' iconic status in their homeland, and now, all over the world.
Push the sportswear trend with a baseball jacket and sweatpants.
Update the jeans and tee combo with a sporty jacket.
Although he initially wanted to be an athlete, his father, who had dreams of becoming a musician, prodded Donghae to become a singer. This eventually paved the way for his current involvement in Super Junior, which then also led to acting stints in It's Okay Daddy's Girl, and Skip! Beat—the former a South Korean drama, and the latter a live adaptation of Japanese manga.
For his current Bench campaign, though, he takes on the role of a hip-hopper-meets-hipster, wearing a light blue polo with a Navajo-print collar and button-line (also an update on the chambray shirt), teamed with a blue cardigan with red and white stripes, and dark-rinse American jeans. In another set, he goes for a red-and-black Buffalo-plaid jacket with a hood, a "Bench Goes Super" shirt in gray as a nod to the supergroup he's part of, and low-crotch track pants. Finally, he also dons a red, blue, and white color blocked cardigan, a white polo with an embroidered contrast pocket, and faded red distressed jeans. All in all, it's a fashion-forward mix, of casual silhouettes with pops of print and color.
Here's some pictures what happened at the Trinoma Activity Center for Siwon and Donghae Press Launch.
SCREAMING FANS! OF SIWON AND DONGHAE!!!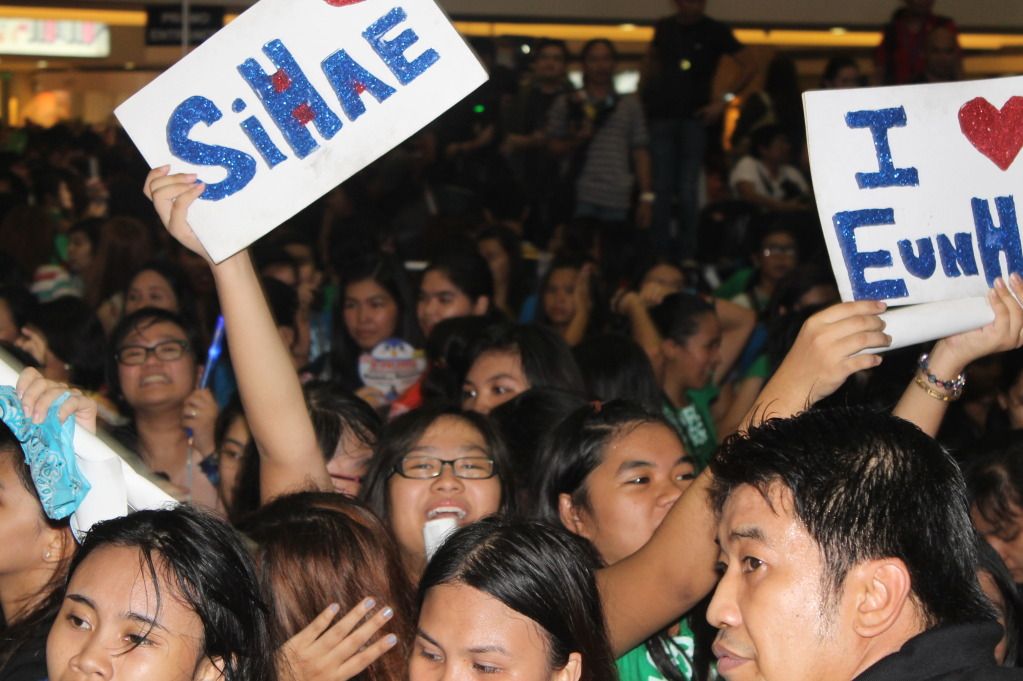 Be super-stylish, like the boys of Super Junior and Bench.