HYPE THIS LOOK ON LOOKBOOK CLICK HERE ^__^
YOU DO THE MATH
"♫♫Just say yes, just there's nothing holding you back, It's not a test Nor a trick of the mind, only love.♫♫"
Been obsessing to this song of Snow Patrol for 2 months! (can you imagine that?), every time I woke up to bed I always quickly get my phone and play this song on and on and on until I am ready to get my lazy ass out to bed. This song really motivates and inspires me to do things and face the day with positive vibe.
I want to let you all know guys that I finally get the marketing intern job for
Goody Philippines
and also at
Madhouse MNL
(a fresh online magazine designed for the fashionable youth) as their intern, started working for them last week and swear to God! It's not all glamour! but it's all worth it coz I enjoyed working with them and meeting creative people.
For today's outfit post I go for an easy casual look (btw putting this outfit just takes me 5 minutes) pairing my pastel green shirt with an almost over-sized sweater which is very on trend right now "the oversizing trend" especially on the runway and on the streets and to add a little color to my outfit I wore my blue and yellow accessories and watch.
What I'm wearing:
Pastel Green shirt from
Mint
, Grey sweater from Vintage shop, denim jeans from
Bench/
, blue bracelet and Yellow bracelet from
SM Accessories
, Watch from
Bench/
, eye wear borrowed from a friend.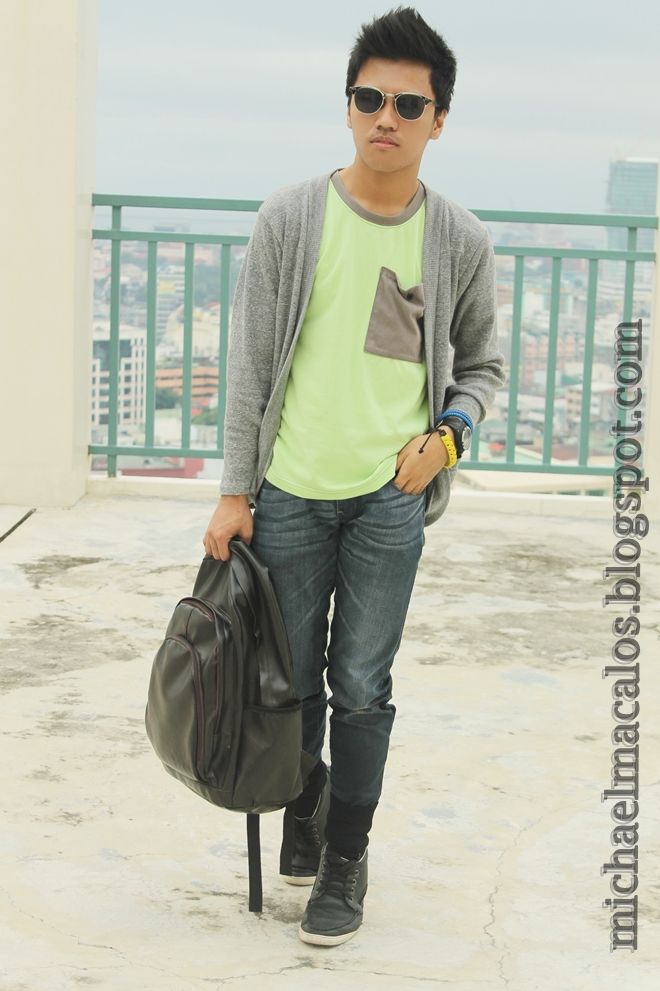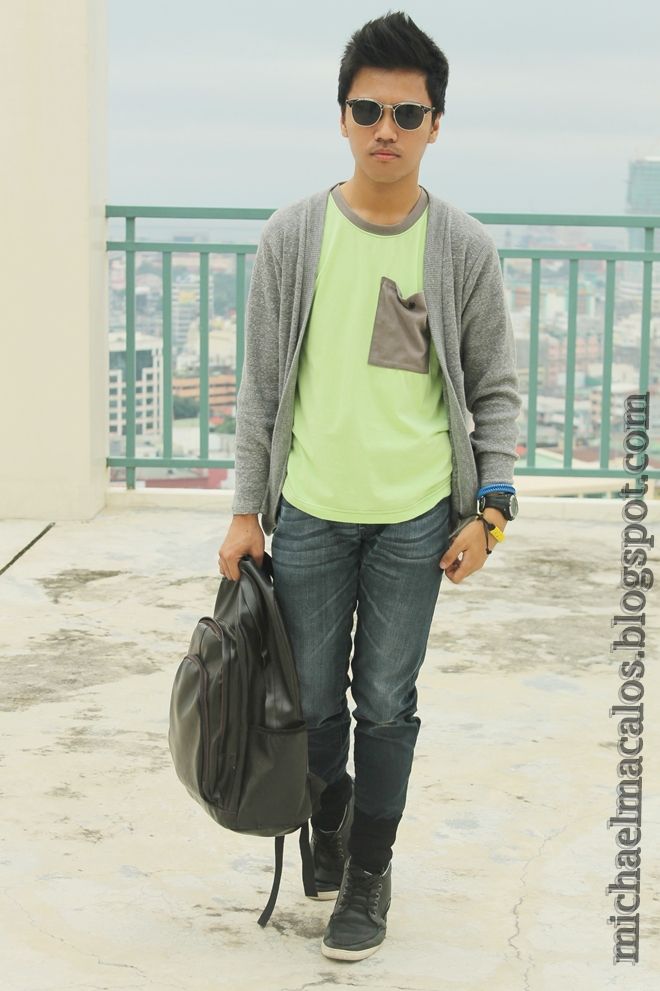 LISTEN TO THIS SONG AND BE INSPIRED! ^__^