HYPE THIS LOOK ON LOOKBOOK CLICK HERE
BLUE CRUSH
It's official guys based on my latest tally I'm juggling 4 lives right now (hahaha! latest tally talaga eh) me as a student, blogger, fashion intern and marketing intern (from two different companies) somehow I think it affects my performance as a student even my blockmates noticed it like I always came 1 hour late in our first subject and everytime I enter the door I always wear my wayfarers because I don't want my blockmates to see my stressed and tired eyes (Imagine me entering a room wearing wayfarers while carrying a handful of clothes, diba ang lakas maka top stylist! HAHAHAHA XD). Now The Contemporary Boy just want to "
Play It cool
" don't let my other 3 lives affect my student life btw If you noticed in these shots I have a new haircut (clean cut) because I feel irritated with long hair and the bangs is so hard to manage and with this haircut it only takes a minute to fix and I'm good to go! thank you
Jing Monis Salon
(pak! lakas ko lang maka artista).
What I'm wearing
: Three fourths polo from
101 New York
, Overhauled jeans from
Bench
, Bag (denim one) from
Msense (SM ACCESSORIES)
, Dress Shoes from
Milanos
and
DIY
black eco bag (ako lang ang nakakagawa ng 2 bag sa isang look ako na talaga! HAHAHA "kidding")
quick change! iba na naman ang bag! HAHAHAHAH XD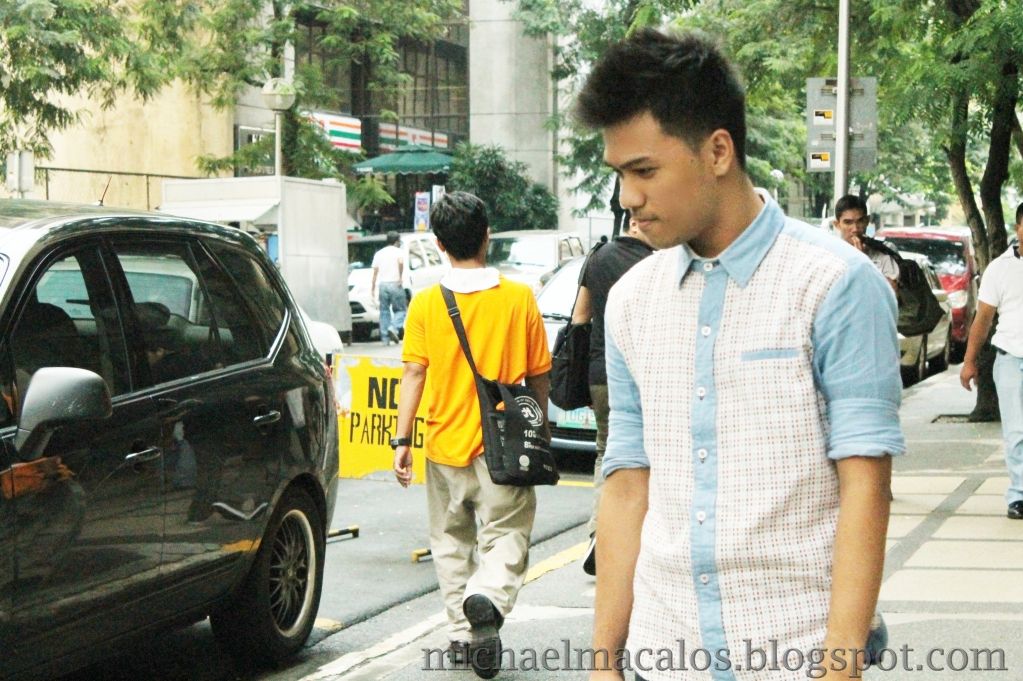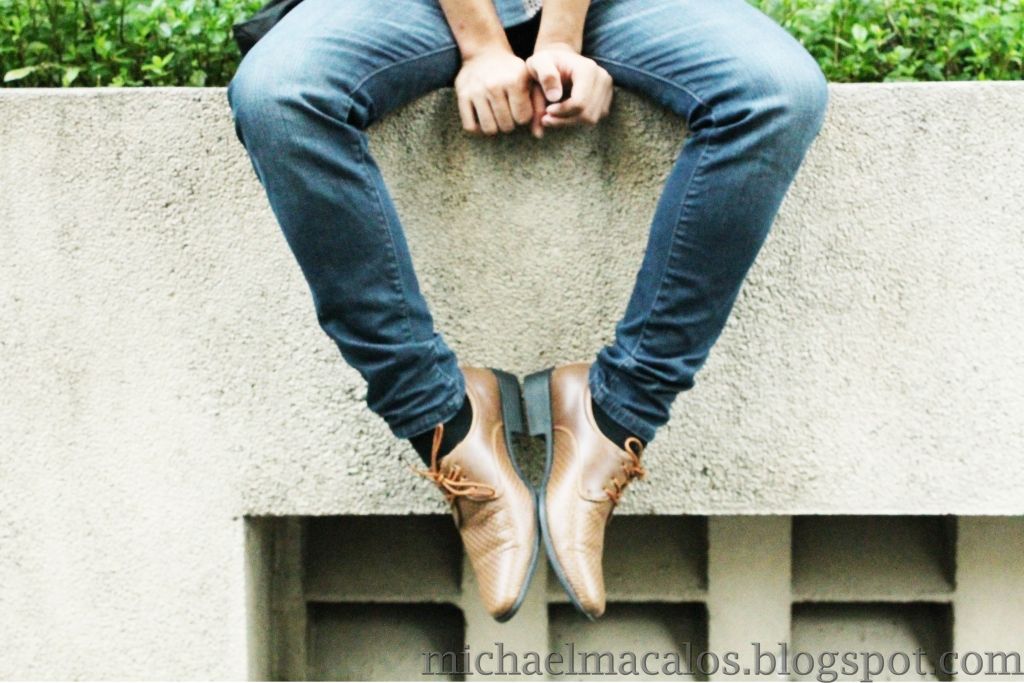 Saw this little boy watching me the whole time
So cute! ^__^