The staple for a woman's wardrobe is the little black dress. While we might think about staples for a woman's wardrobe, many don't think about staples for a man's wardrobe. However, there are a few basics that every man should have in his wardrobe so he is prepared for any occasion. He may not wear each of these items frequently, but chances are he will wear them at least a few times a year and will wear many of them more frequently. Consider the following:
1. Jeans. All men need a few comfy and stylish pairs of men's jeans. You may want these in different colors, such as a faded pair, a basic pair and a black pair. A nice pair of men's jeans can be worn at many different events as well as being worn when working around the house or the yard.
2. A suit. Every man needs one nice, basic suit. For multiple uses, choose one in a basic color such as gray or black. Of course, the requisite tie and button down shirt is also required.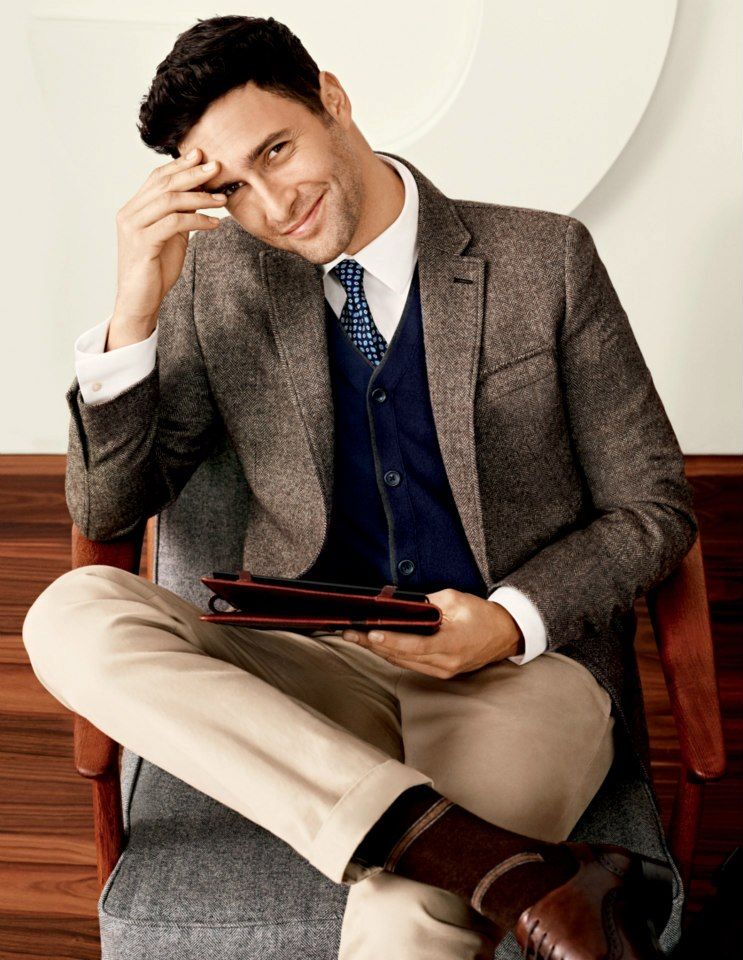 3. Khakis. For an event that requires a bit of dressing up but isn't formal enough to warrant a suit, khakis fit the bill. These pants also work great in the summer when attending evening parties and events.
4. Casual dress shirt. To go along with the khakis, a man should have at least one casual knit dress shirt which can look stylish on summer days.
5. Tee shirts. Depending on the man's age and occupation, tee shirts may be a main stay of his wardrobe. You should have a few basic white undershirts as well as different colors and styles of tee shirts.
6. A few extras to show his personality. The above items are basics that every man should have, but he should also have some extra items to show his personality, whether that be cowboy boots and hat or a black leather vest.
A man's wardrobe is easy to put together, and with a few basics, he will be set for events all year long.
What other staples would you recommend for a man's wardrobe?