Wore this on the first day of Second Semester.
Decided to just be Casual and Laid back on the first day of class, no eye catching prints, leather boots, studded eye wear and real tight rocker skinny jeans It's just "Laid back", you know sometimes my head/brain hurts just thinking what to wear especially when there's an upcoming event that I have to attend ugggggh!! total head ache and by confessing this to you I instantly feel like a dumb blonde (no offense to my blonde readers, you are all beautiful and smart at the same time, It's just how the society sees you). I love how versatile this vest that I bought from Topman!, it can be worn as casual look just pair it with a T-shirt, tank top or just like what I did and also it can be worn to formal events.
What I'm wearing: Polo Shirt from Folded and Hung, Vest from Topman, Jeans from Bench/, Bag from Salvatore Mann and shoes from Milanos.
Hype this look on Lookbook click
here
Love this bag!! from Salvatore Mann, one actually 2 of my classmates begged to gave this bag to them as a Christmas gift or birthday gift..sorry guys I really really love this bag! hheheheh
and this shoeeeees!! <3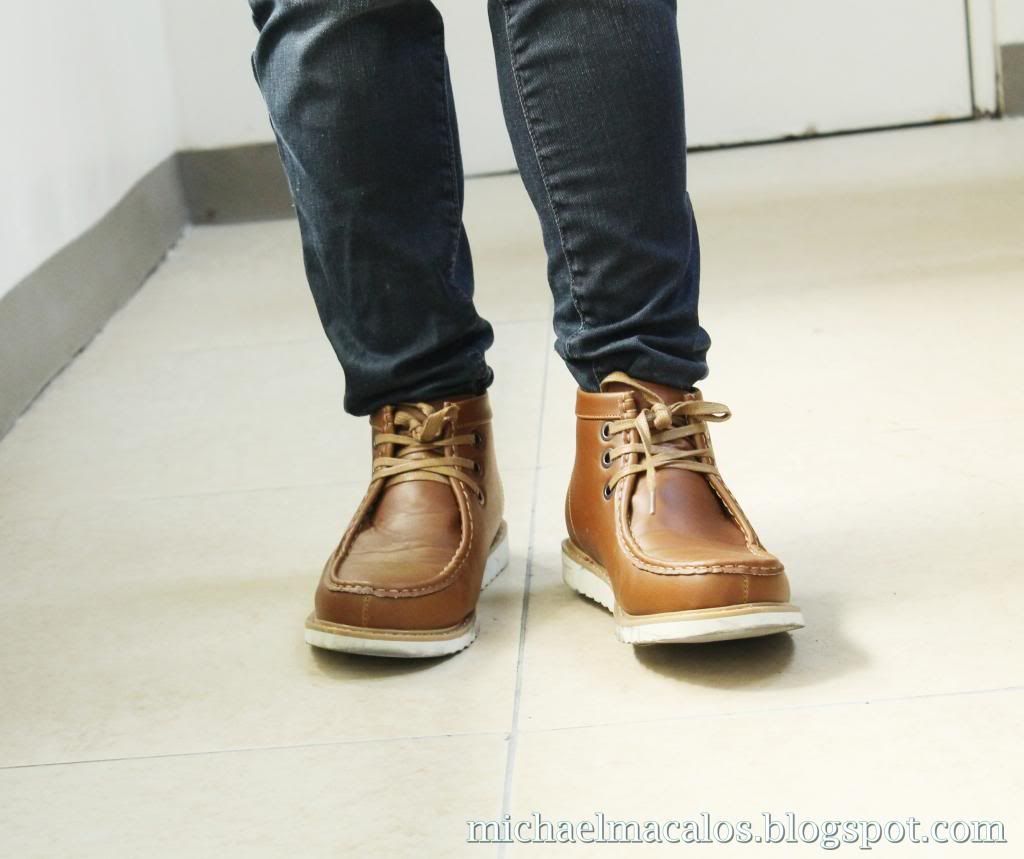 while waiting outside the locked room for our next professor..