Last Wednesday I decided to meet with my high school friends that I haven't seen for like almost 8 months and we surely missed each other "a lot!". Since they knew that I'm working as a fashion intern last semester and I don't want to disappoint my friends by looking like a drab to them so I wore this cool shirt with leather details and I paired it with my
DIY acid washed ombre jeans.
Three things that I'm into right now, first animal print shirts second studs and leathers and third floral prints. This just proves that my wardrobe needs to change its direction and just experiment with my style, so from now on I will not be afraid to get out of my comfort zone in dressing and I will always push my boundaries through fashion.
Hype this look on lookbook. Click here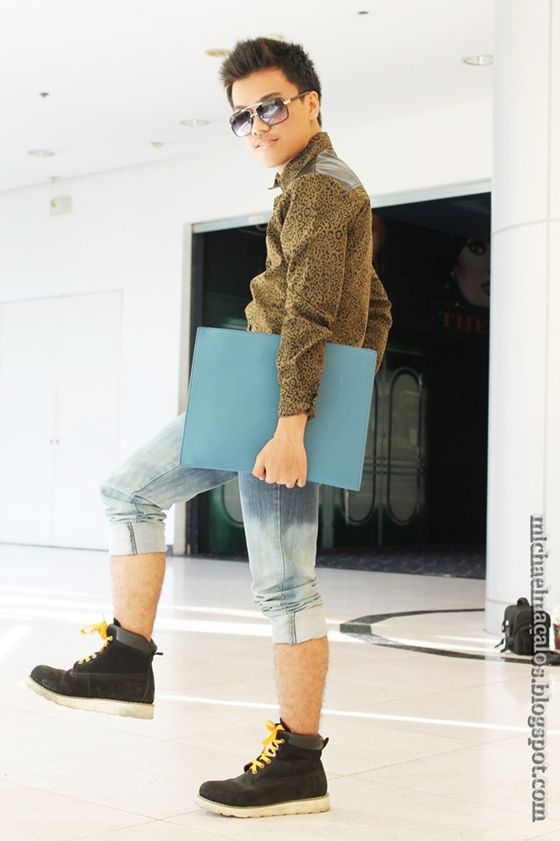 What I'm wearing:
Printed long sleeves with leather on the shoulders from Markus
Acid washed denim jeans D.I.Y
Envelope bag from Salvatore Mann
Eyewear from Msense
Shoes from Salvatore Mann