So yesterday I was invited at the presscon of one of the highest-paid male models in the world and hailed as The sexiest man of 2013. A room full of media and reporters gathered yesterday to see and interview the David Gandy. I only took a few shots at the presscon coz' I was focused on what he's saying and I'm sorry for the blurry shots! promise! babawi ako sa next ko na post yung sa fashion show! hahaha.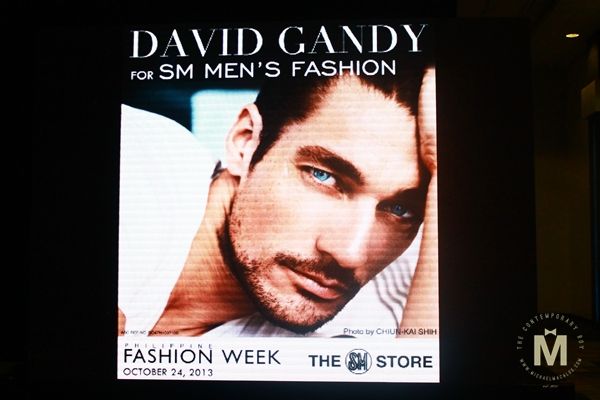 SM Men's fashion brings together the best of both worlds as it files in Western fashion's most recognized male personalities to represent one of the East's largest men's apparel brands. British male supermodel David Gandy has officially been named as the face of SM Men's fashion's soon-to-be launched campaign in the Philippines.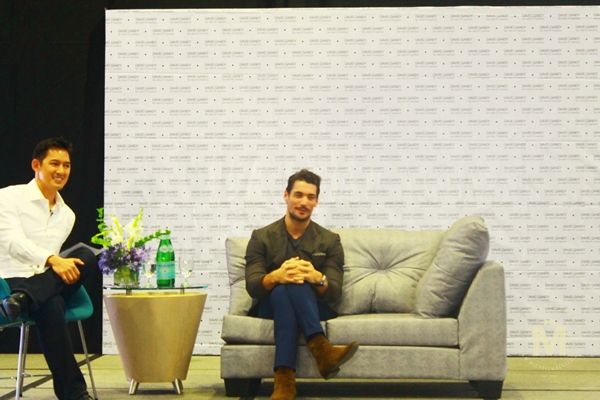 Known as the highest paid male model in the world. Gandy's partnership with SM Men's fashion is testament to the brand's to the brand's global thrust. It is also indicative of SM Men's Fashion's active-pursuit of taking its collections beyond the local fashion industry in terms of innovations, designs and following.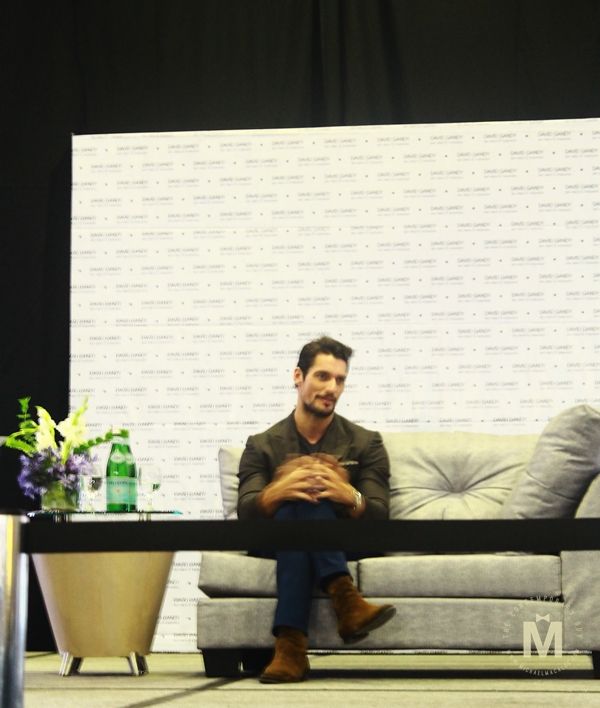 Towering at 6'3", David is a goliath of the international fashion scene. The blue-eyed, chiseled model from Essex, United Kingdom first catapulted to international stardom after heading a series of high profile campaigns. The most notable of his works are for Dolce and Gabbana's "Light Blue" fragrance and Johnny Walker Blue Label. He is also the only male model who walked the ramp at the closing ceremony of the 2012 London Olympics.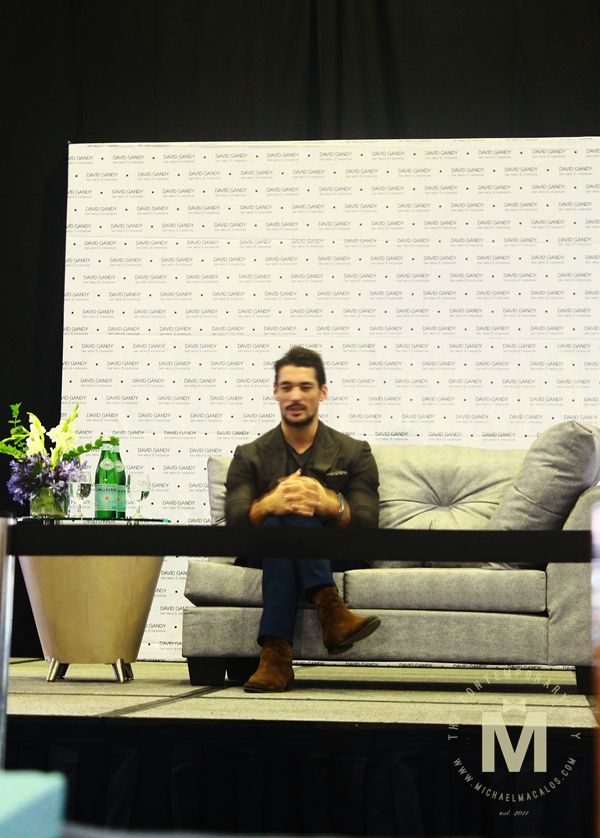 The 33 year-old British gentleman is also fashion royalty-as knighted by some of the world's most noted style authorities. He has been dubbed as British GQ's "Most influential Man in Britain" , Cosmopolitan's "Sexiest Man of 2013" and Spanish Glamour's "Most beautiful International Male face" in 2008. He has also been named as the world's "Third Most successful Male Model" by Forbes in 2009, and was one of London's "Most influential people" in 2011. Gandy was also nominated as "Model of the Year" in 2012.
One of the most in-demand faces-and bodies-on print, David has also graced the cover of 47 magazines, including the international editions of Vogue, Details, GQ, Elle Men and Men's health among others. He has also published - in cooperation with Dolce & Gabbana - his own 280-page photographic coffee table book, which has grown into a collector's item for many fashionistas around the globe.
A real fashion coup, Gandy's partnership with SM Men's fashion has created a buzz in recent months, with speculations of his arrival to Philippine shore being a hot topic among fashionistas and netizens all over the country - even before his announcement was made. "Finally, the secret is out, We are Glad to announce that David (Gandy) is officially part of SM Men's fashion, and we invite everyone to stay tuned to our future campaign, where our latest endorser will exemplify how it is to be a sensible and stylish man of the modern times" says Ayen Florendo, SM Men's fashion assistant vice-president for marketing.
with these two cool earthlings! Sarah Tirona and Paul Chuapoco.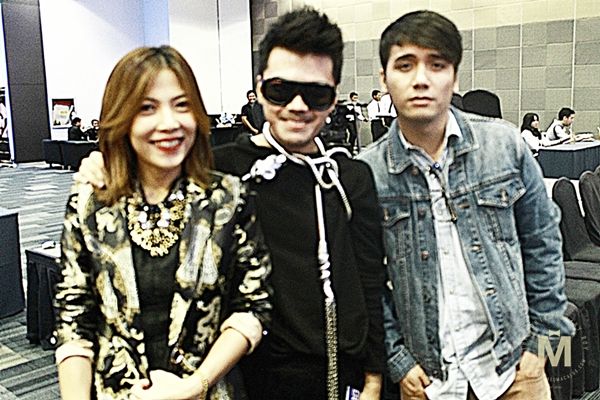 For more on
David Gandy, you may like SMMensfashion on Facebook, or follow @sm_mensfashion on twitter and Instagram. You may also hashtag your tweets with #GandyforSMMen and #smmensfashion.