This outfit should've been paired with an over sized knee length grey vest but I realized I wore that vest last Monday and I got no time to put it in the laundry and wait for it to dry, so I just wore this black twisted drape shirt as is. I don't know what spirit came in to my mind and suddenly I love (fell in love) wearing black outfits? hmmmmm.. maybe because it's one of the season's hottest trends?, looking through my favorite urban street style portals inspired me, it's so damn cool! and lastly, I've finally! appreciate the art of wearing black. And with that, I learned five things from wearing black.
CLICK SEE MORE TO SEE AND READ THE ENTIRE ENTRY.
#1. Expect people will be staring at you all the time. Let's face it, ordinary people are not used to seeing a human being wearing an all black ensemble that looks like it's straight from the designer's runway in an ordinary day especially if you're living in a tropical country. The streets here in Manila is very different from the streets of Japan, Paris, New York etc., where you can wear whatever you want and people around you don't care if you're wearing a crazy ensemble.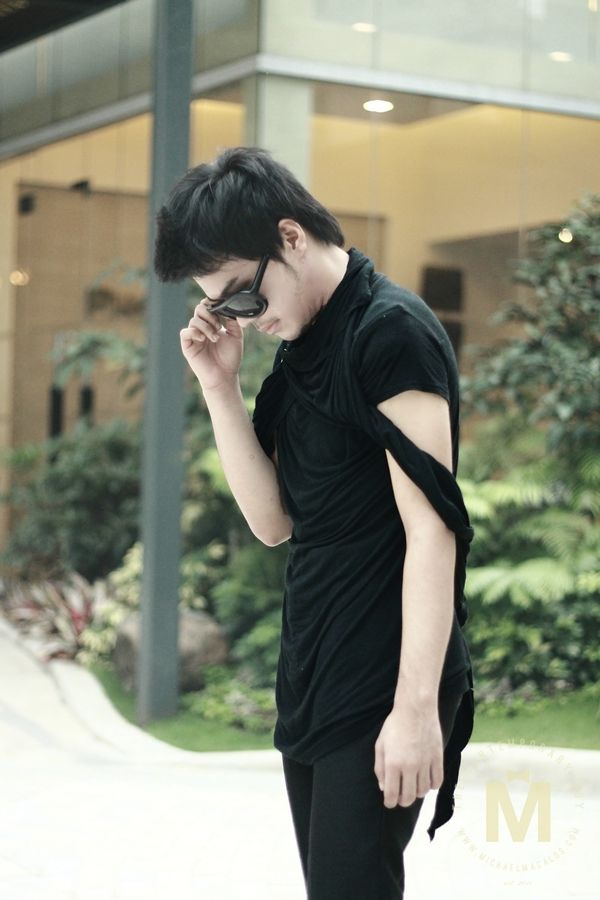 #2 .Mosquitoes in my wardrobe. Mosquitoes are attracted to black and I HATE it!. Mosquitoes are attracted to dark colours, not only black, because dark colours absorb heat and lighter colours tend to reflect heat. Since mosquitoes have sophisticated and highly sensitive heat sensors, they tend to be more attracted to victims dressed in darker clothes, where there is more heat.
My mom have to spray mosquito repellant in my room everyday to keep the pesky mosquitoes away.
#3. Instant high fashion. hehe my friends and blogger friends always tell me this when I'm wearing black "Michael! I love what you're wearing! soooo high fashion!", yeah with some knowledge in fashion styling, you too can look high fashion in black!. If you want to pull this off, you need a lot of guts.
#4.
Easy to style
. Black goes with anything and it's very versatile. You'll never have a hard time mixing and matching it with the other color unlike print on print, there is a tendency you'll look like a clown if not properly matched. To make wearing all black not boring, why not vary the fabrics and texture. Nothing looks dowdier than an all-black outfit that is all cotton. On the fabric note, make sure the fabric is on trend or fir for the season.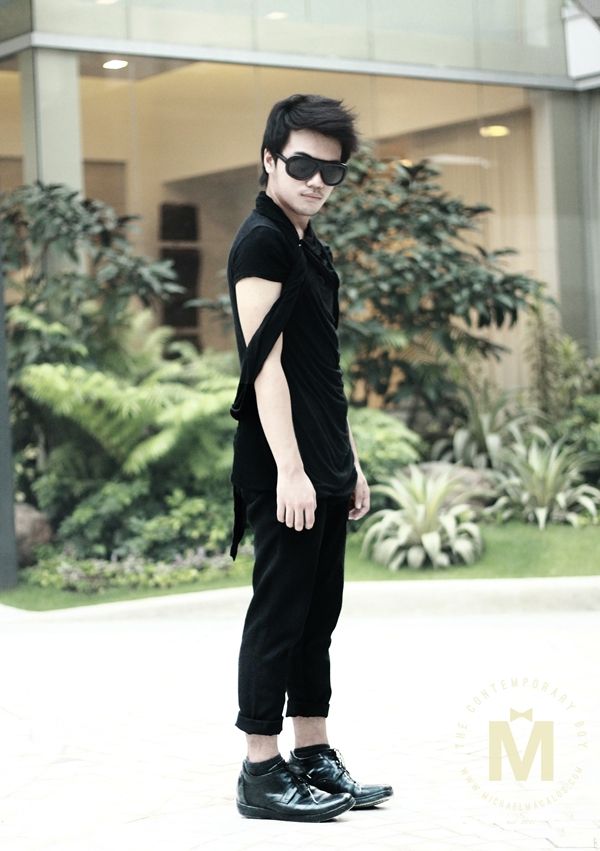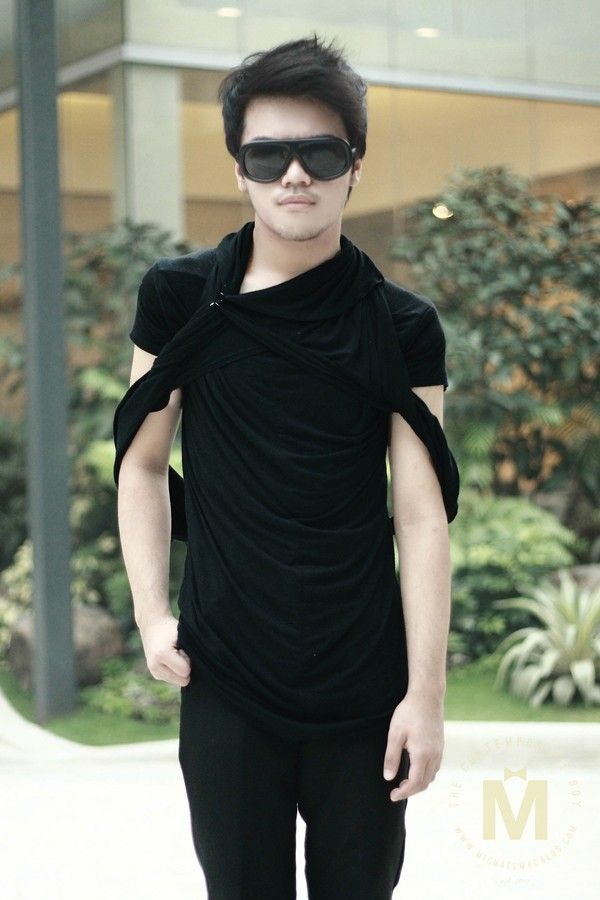 and lastly, #5. You'll feel the bad ass rocker, high fashion, uber stylish vibe while wearing black. I feel comfortable walking down the street because I know I look good in black and I look unique. "I must keep fighting to stay cool on the streets".
Twisted drape shirt from Hypebeast, thick sunnies from Choies, trousers from Giordano.