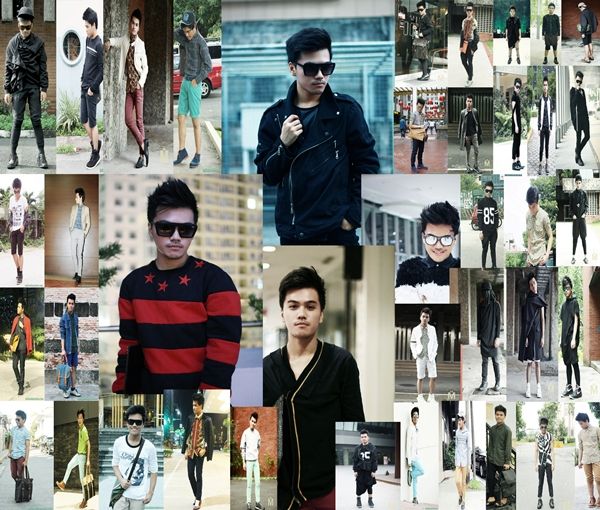 "Write it on your heart that every day is the best day in the year".
-Ralph Waldo Emerson
Closing the year 2013 with this year-ender blog post just like what I did last year. Here's a full compilation of
the looks that I did and posted here in my website throughout the year. I was laughing the whole time creating this collage coz' I know I also have some fashion lows that I posted here in my blog, though I'm not regretting it but it will serve as a lesson or learning experience and with those fashion lows, I now know what outfits are suitable and complements my body, age and personality.
I have a lot of things to be thankful for this year 2013 especially in my blogging career. I never thought that I would reach this kind of success in just a span of one year. Starting with the increase of this blog views per day and per month, the brands who trusted in my social media and blogging expertise, the people who believed in my abilities especially in my skills in fashion, the PR agencies, my blogger friends, my loyal and very supportive blog readers and followers and lastly to my mom, who believed and invested in this lavish hobby of mine "ehem..the clothes, the camera, the yearly domain payment etc". THANK YOU GUYS! FOR MAKING MY 2013 A BLAST!, A LEARNING EXPERIENCE AND LASTLY TO KNOW MYSELF MORE, PROMISE TO DO MY VERY BEST AND KEEP THE SAME PASSION IN 2014. I'M STILL HUNGRY AND CRAVING FOR MORE...
Thanks to my amazing friends/buddy and photographers, Mike Miguel, Neil Patrick Sheen, Sef Tiburcio, Daryll Fagarang, my cousins and lastly to the incredible and very talented Juan Lorenzo Abiba heheh taray! "more more amazing outfit photos in 2014!".
Also to Jon Kendell of MADHOUSE MNL for creating a very amazing and iconic blog logo, header, thumbnail and post end trademark and to Kenneth Manalad for creating a very chic and tasteful blog layout!. Galing niyo guys sobra!! :D
HAPPY NEW YEAR!!