The
Camo/military trend
indeed made a huge impression this year 2013. If you track trends as obsessively as I do, you've probably seen a lot of people wearing this trend, so I've decided to pay tribute to this trend by wearing a camouflage jacket as we say goodbye to one of this year's hottest trends.
I'll wear again my camouflage pieces maybe after two or three years?
. Aside from the camo trend, bright
neon soles
made also a huge impact on both women and menswear fashion scene this year 2013 and also last year 2012. Adding a playful and vibrant vibe to a look, neon soles definitely one of the must buys this year 2013.
Got this superb sneakers (Swagger) from
World Balance Philippines
. I own a lot of shoes with neon soles on it but this sneakers from World Balance definitely stands out. If you'll look closely and observe the details and structure of this shoes, you'll see a modern and hip design; that's why it stands out among the rest of my collection of shoes.
There a four things why I love wearing sneakers from World Balance Philippines, first; wide selection of stylish and comfortable shoes, second they know the latest trends that's why their shoes are always on trend, third it's durable and lastly it's not pricey.
and also if you're looking for a perfect gift this holiday season!! I recommend this shoes!!. I'm 100% sure that your boyfriend, friend, dad, co-worker, best friend etc. will love it!. ^__^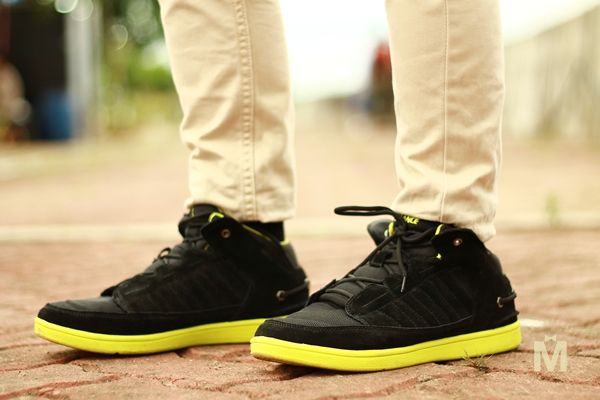 Camouflage jacket
Printed button down from Markus
Pants from Giordano
Photos by: Daryll Fagarang
HAPPY HOLIDAYS PEOPLE! :))