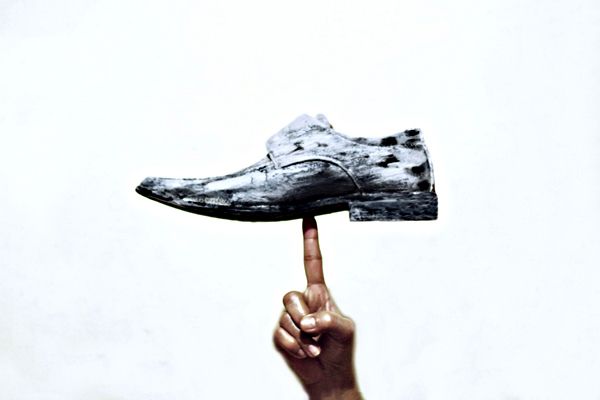 Been receiving a lot of emails from my readers since last year to start posting Do-it-yourself projects. Since one of the main purposes why I created this blog is to help and inspire people, that's why I've decided to create a lot of DIY projects soon! inspired from our favorite designers' collections (runway inspired) just like my favorite DIY blog
P.S-I made this
.
Unlike H&M's previous designer collaborations,
Maison Martin Margiela
collection is unique, in that it features solely re-editions of the house's most iconic and best-selling pieces. Although some reports said that this collaboration is not that magical unlike the other designer collaborations, still will always be a fan of his unique and genius works. Still eyeing on this shoes from Maison Martin Margiela's collaboration with H&M last 2012, yeah I know sooo last last season but we cannot deny how awesome it is. The Margiela pieces including this, sold out quickly in selected countries, making it hard for me to find one since there's no H&M store in our country that time. So I've decided to create one!. Just follow these easypeasy instructions below.
Made my own version of Margiela shoes more ragged and dirty looking unlike the original version.
Materials:
Old pair of dress shoes or sneakers
Acrylic paints (white and black)
Paint brush
Sponge
Instructions:
♥ Paint the whole area using your sponge with white acrylic paint.
♥ Let it dry, then apply the second, third and fourth coating depending on your preference. The thicker the better.
♥ Apply the details using your black and white acrylic paint.
♥ Let it dry.
♥Apply the details again.
♥Let it dry.
♥ NEW MAISON MARTIN MARGIELA SHOES!! :D