The Just Delivered Jeans Campaign by SM Men and SM Youth highlights denim as an influential staple in fashion and in life.
In its fifth year in a row, SM Men and SM Youth hold another installment of Just Delivered Jeans, aimed to highlight and celebrate the undisputed role that denim plays in a man's life and lifestyle. Denim has always been known as one of the most quintessential fabrics, present in every era and surpassing every trend and style that has come and go. As such, this year Just Delivered Jeans goes back to the basics and emphasizes the denim's utilitarian and timeless aesthetic, highlighting all jeans brands under SM Men and SM Youth.
Housing several world-class denim brands under one roof— SM Men and SM Youth are indisputable arbiters of denim fashion in the country, making available in their shelves the whole spectrum of denim styles. From low-rise to high waist cuts, pure to distressed washes, and various jean styles—skinny, flared, shorts, jeggings, you name it—those with either trendy or classic styles are sure to find a piece that's right for them. An item worth trying this season are jogger jeans, a casual, versatile pair that can be worn in one or many ways: in a sports-inspired look with a casual v-neck shirt and sneakers, or as an unexpected twist to a dapper combination of a blazer and oxford shoes. Jogger pants are a must-have item this season and are available in brands Tank and V+.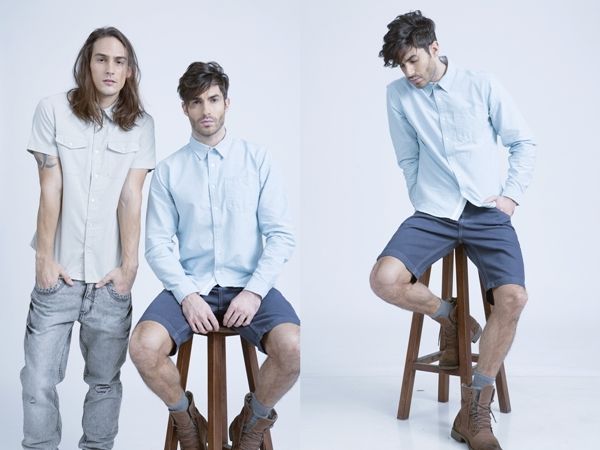 With the Just Delivered Jeans campaign, shoppers can get jogger jeans and all other denim pieces with a sweet deal: A P200 discount could be availed for every single receipt purchase of P2,000 including all regular-priced items and at least one pair of jeans from the SM Men's Wear and SM Youth.
The Just Delivered Jeans promo is exclusively available in the SM Store Men's Wear and SM Youth departments, nationwide. For more information, visit facebook.com/smmensfashion or @SM_MensFashion on Twitter and Instagram.