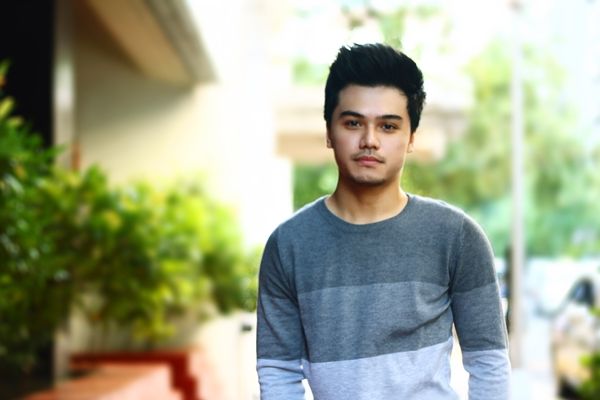 As time goes by, more and more men are becoming conscious and aware with their looks. We guys in today's generation almost spend the same amount of time in grooming ourselves as much as women spend on a daily basis. I usually spend 45 minutes to be exact in grooming myself, I know its kinda long for a normal guy but I make sure I look great and well groomed the moment I stepped out of my house.
Since I have a very sensitive skin, choosing the right products for my face should be taken very seriously. I can say that I tried a handful of grooming products that are not effective and just a waste of money even some facial care centers who just recommend and recommend those pricey products in their store yet you can't guarantee that it will work on your face. That's why I only trust products/companies who've been on top of their game after many years. A perfect example of it, is Pond's. Who keeps on discovering innovative ways on beauty and grooming products.
Manila's urban men have experienced an energizing new way of recharging their skin and their grooming regimen. Unilever has finally recharged the tired and dull, haggard skin of Filipino men by bringing in Pond's Men new line of products. Launched earlier this year, the reception and the continued praise and support for Pond's Men has been overwhelming.
This is why Pond's Men is energizing the country, yet again, with its latest campaign,
#FACEVALUE
. Just like the Pond's Men ambassadors, you too can enjoy the perks and privileges life has to offer to the modern man just by presenting the world a more energized and handsome face.
Can't live my house without applying these Pond's Men products. My favorite is Pond's Men Acne Clear oil control face wash (Php. 190.00)
Did you know that at some Watson's store, a purchase of Pond's Men products worth Php. 400 grants you a free skin analysis by Pond's Men in-store Face Scanner application. The app analyzes your face and shows you the skin issues that Pond's Men's line of products are designed to solve. A prescription of a Pond's Men variant that best suits your skin will be given along with the result of your skin analysis.
And to fully enjoy the perks of energized skin and a handsome face, Pond's Men will be giving you a FREE Pond's Men Face Value Card powered by ENJOY, granting you discounts and access over 300 of the best and finest establishments in the metro - including clubs such as Repubilq and Prive, restaurants such as Aracama, Rue Bourbon, clothing brands like Regatta, Memo and shoe brand Skechers, among others.
Be part of Pond's Men's #FACEVALUE campaign and never experience dull moments in life ever again - just buy Pond's Men to get benefits of over 300 establishments with the Pond's Men Face value card, powered by ENJOY.
Enjoy perks and privileges from Pond's Men while getting rid of that dull tired - looking and haggard skin. Shop all day and party all night from the exclusive clubs, and still look bright and energized from the Pond's Men range of products.
Visit Watson's stores near you or log on to
www.pondsmen.ph
to experience Face Value perks and privileges and also you can follow Pond's Men on
Instagram
to find out more about Pond's Men face value card and for their latest updates and offerings. #GeEnergized