I love creating things that is related to my passion, which is obviously art and fashion. I remember when I was a little kid, whenever I see a blank paper, I start drawing and drawing random things whatever that pops into my mind and my favorite subjects were trees, stick figures and clothes. Growing up, I tried to developed that talent by practicing and exposing myself in the art and fashion industry, get inspired by the works of the great artists and designers of our time. That's why I took fine arts as a degree in college. (You can check some of my artworks and illustrations at my instagram account @michaelmacalos).
My fascination with the works of my favorite designers is beyoond, I easily get inspired by their works and tried to incorporate that through the way I dress and sometimes, kinda' mimic their designs by creating my own version of it BUT! with my own approach and how the way I want it to come out "
of course! I'm not gonna knock off my idols' works
". I created this oversized top with belt attached to it. I was inspired by the traditional Japanese workwear, the relaxed and comfortable tailoring of the Japanese.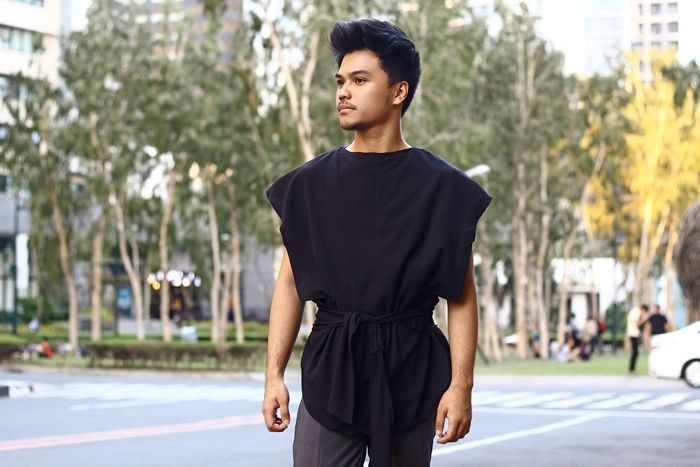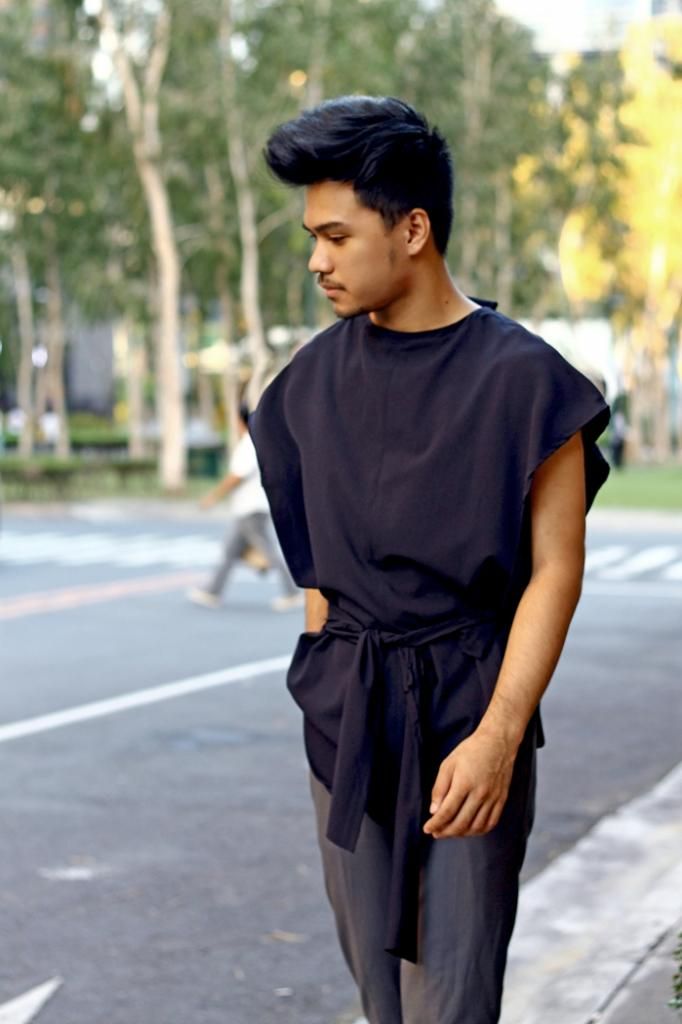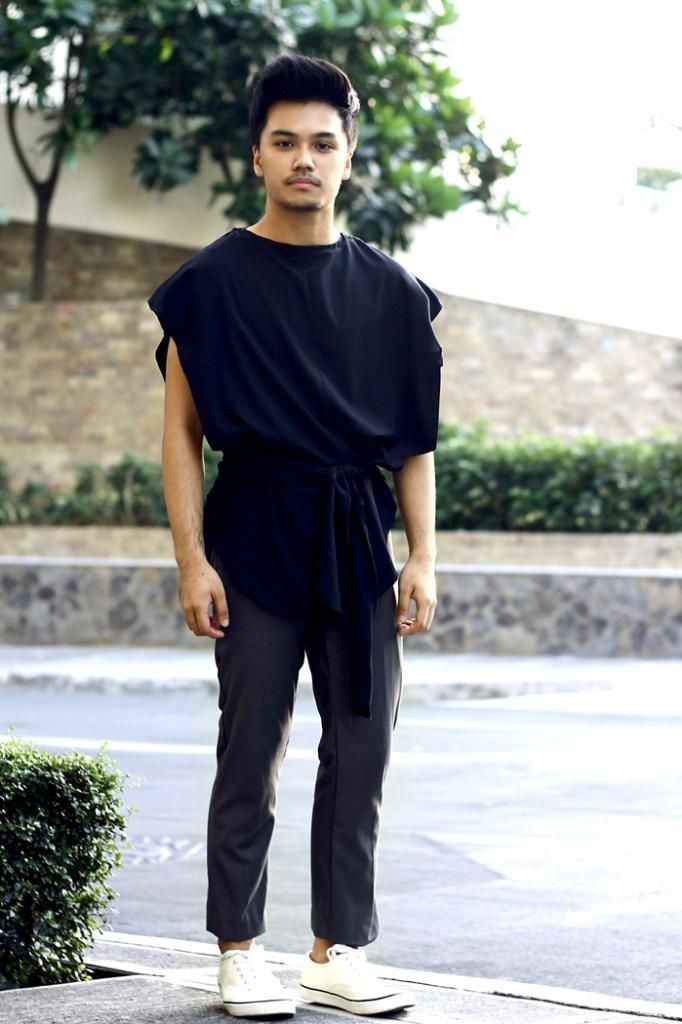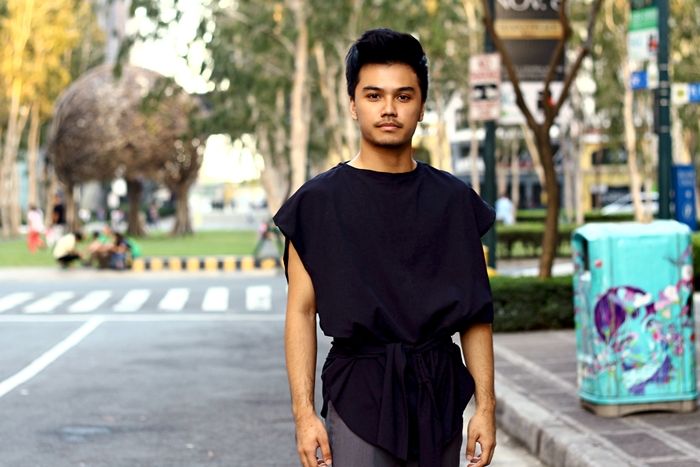 Top created and designed by Michael Macalos (me)
Tailored pinstripe pants from Giordano Concepts
White sneakers from Forever 21