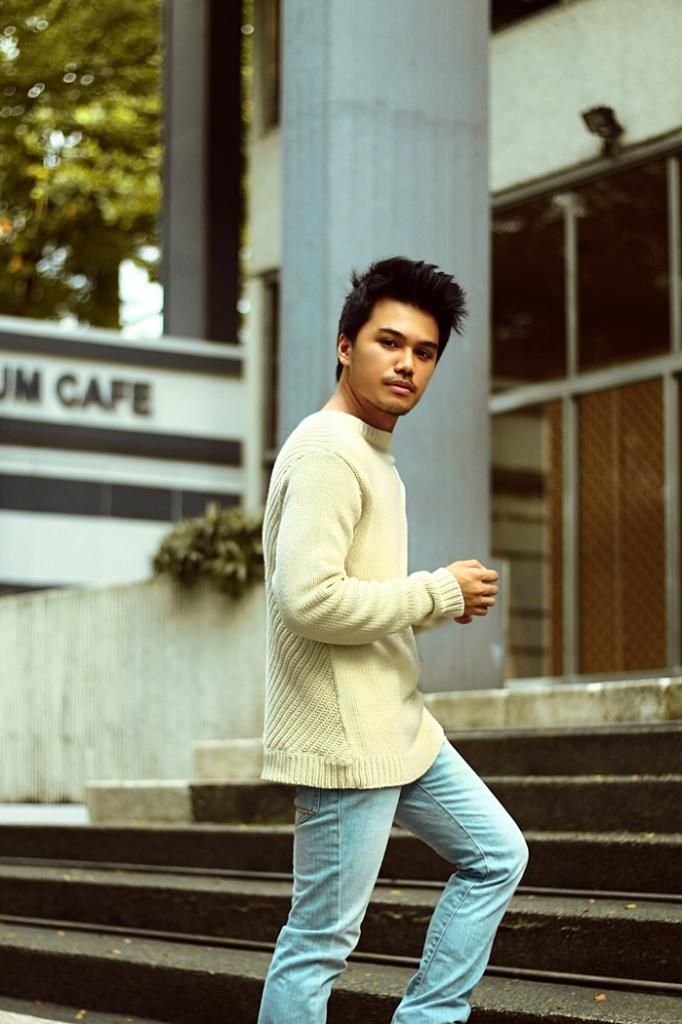 Only two days left till Christmas! and I know a lot of you are excited to open your presents and spend Christmas with the people you love and the friends who made your 2014 a memorable one. Since it's the Holiday season, I know we're all about finding that cozy and comfortable Holiday outfit, guess what? you don't have to splurge on those expensive winter ensembles or buy a new one just for Christmas. I know a lot of people don't know that I'm a very very thrifty person, I love giving old things a new perspective and twist to it by adding a modern approach/touch.
I know how we all feel about wearing those lazy and over sized knitted sweater, but never say never guys. There is something beautiful about this type of fabric, there's this chill and cozy vibe to it every time I wore one but if you're living in the tropics make sure that the temperature is not burning like hell.
In order to successfully pull off a classic knitted sweater, you have to remember these key essentials; cool sneakers, well fitting jeans/skinny jeans, a great looking watch and a well-groomed hair also consider the color palette of your look. Remember to keep things polished and sleek if you're going for that American Outdoors cozy vibe or you can add some dark colors and a nice fitting coat if you want to make it a little bit edgy and hip.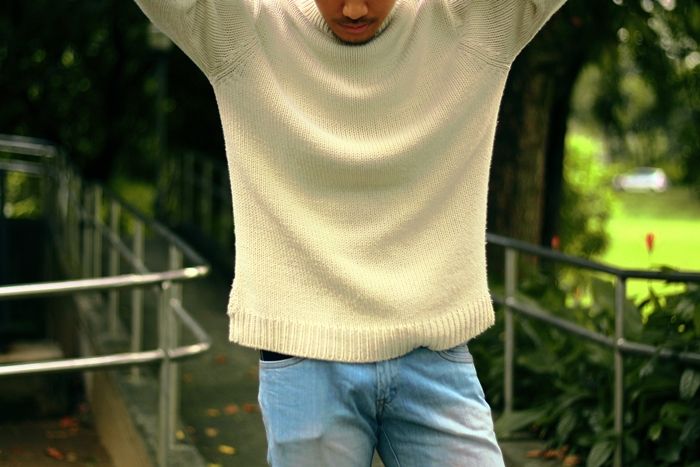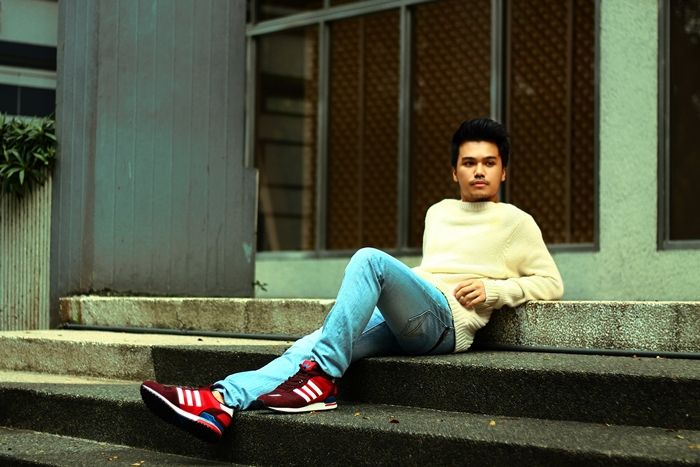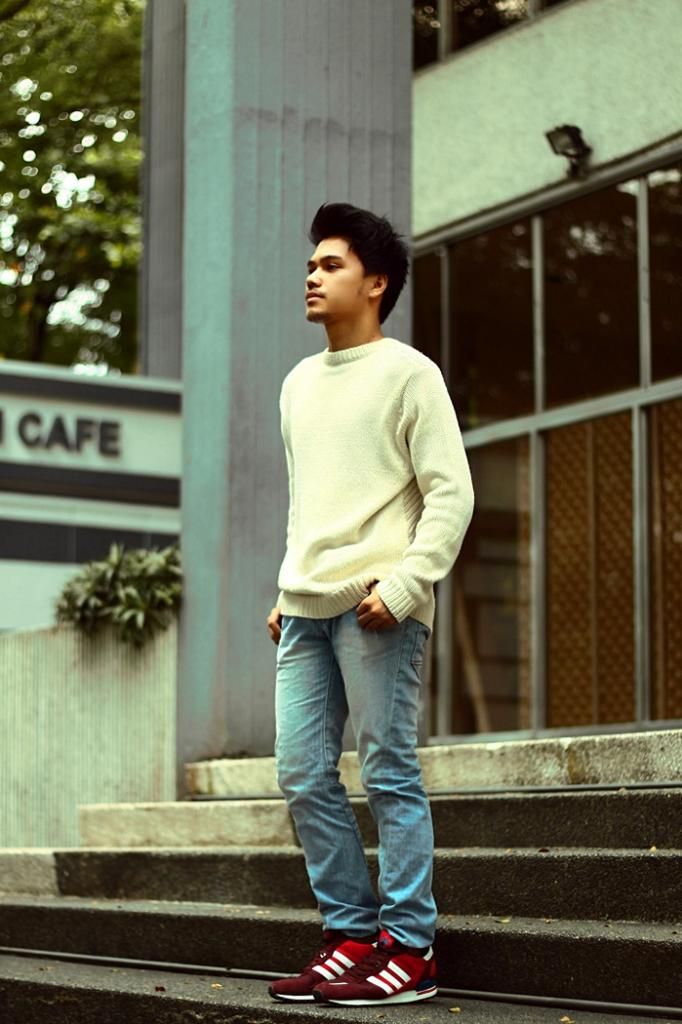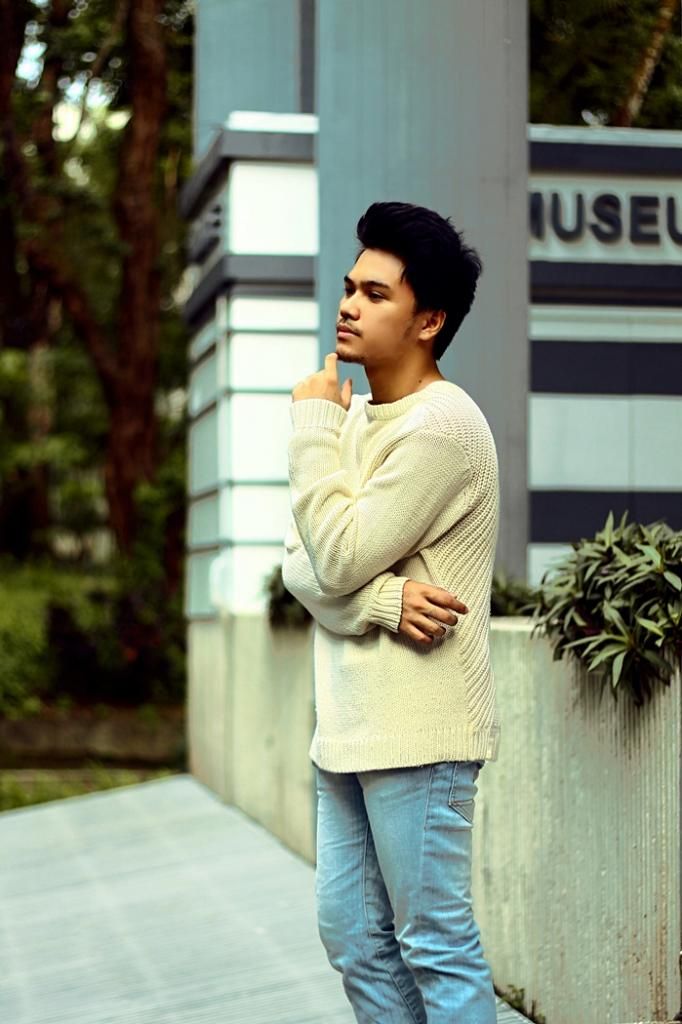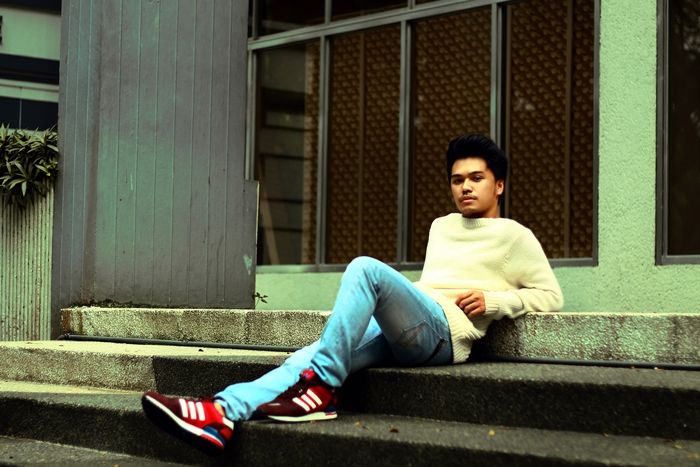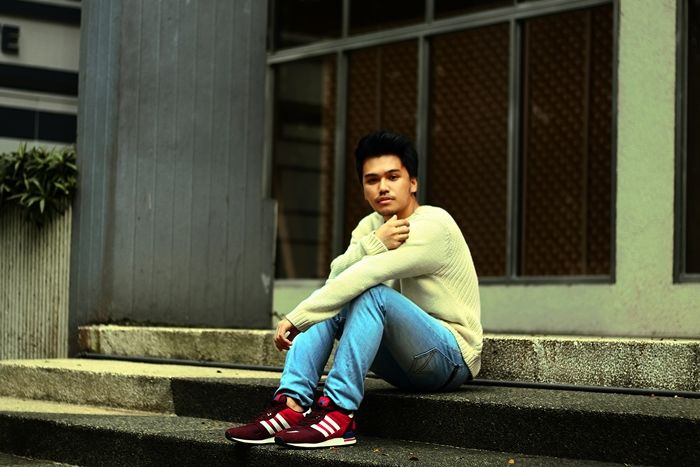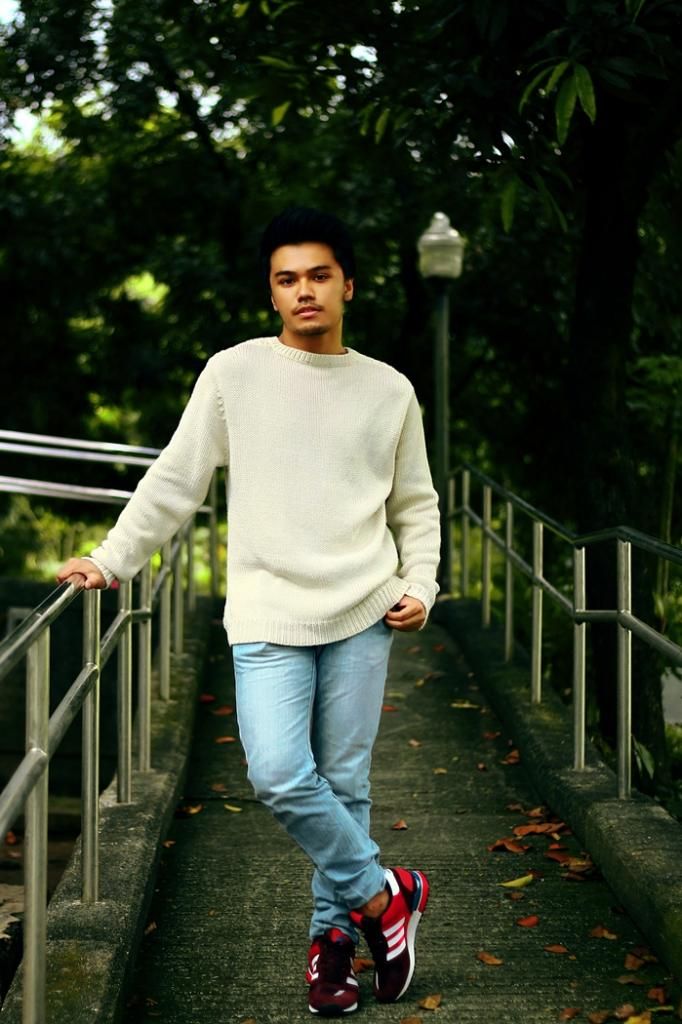 Knitted sweater from Giordano Concepts
Pants from Two Percent Homme
Sneakers from Adidas Originals
Photographed by Lorenz Kyle Wong