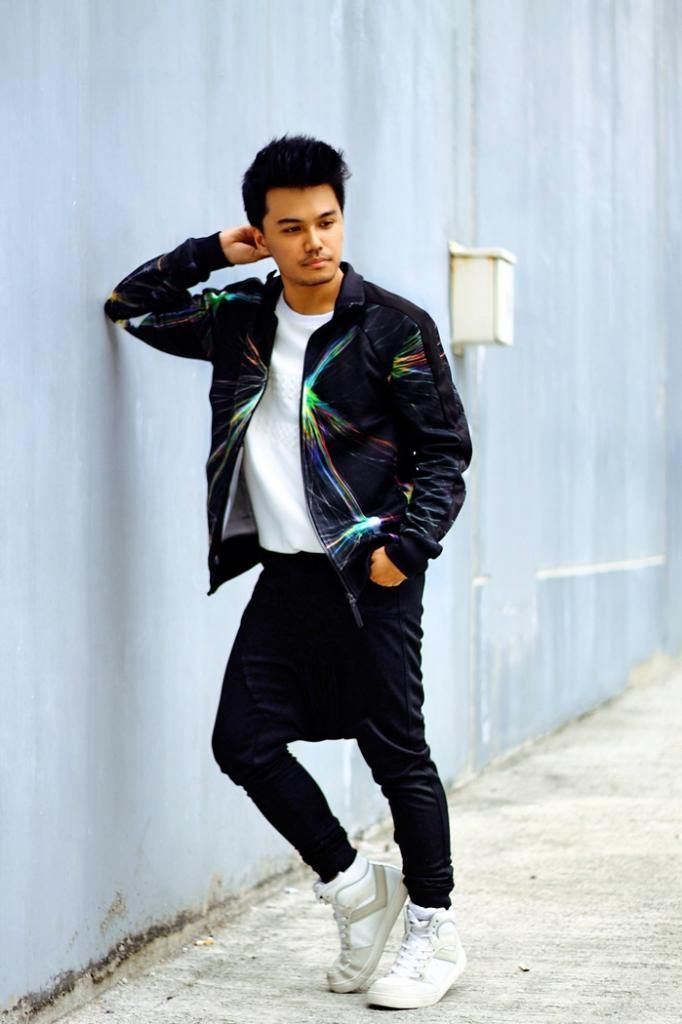 Okay...so where to begin....yeah, I'm doing fine..got a new brand to collaborate with...back with my blogger buddy/photographer...attend events...go to school and act like you're the happiest man alive while doing it all. It's so hard dealing with loneliness and heartbreak, you invested so much time and feelings to that person, gave everything (maybe not everything), tried everything to make your relationship work, be faithful , tried your hardest to be the best boyfriend in the whole world, then suddenly you were abandoned, left in the dark, just washed upon the shore and you keep on thinking and thinking everyday..every night "
what have you done?
". I'm a total wreck right now, trying to fix everything but then I've realized..it's all over, I'm all alone again in this cruel and sad world but I'm hoping..I'll get over it..sooner or later.. bring back that spark.. continue what I've been doing even before we met..and be awesome again. and yes! this is a heartbreak post.
Though I'm facing an emotional heartache, that won't stop me from updating this blog. For today's outfit post, I wore an outfit/look where I'm known for. Hip, street and edgy. A look that is very easy to wear and can adopt to different kinds of situations/events. Let's save the over the top looks for later, shall we?.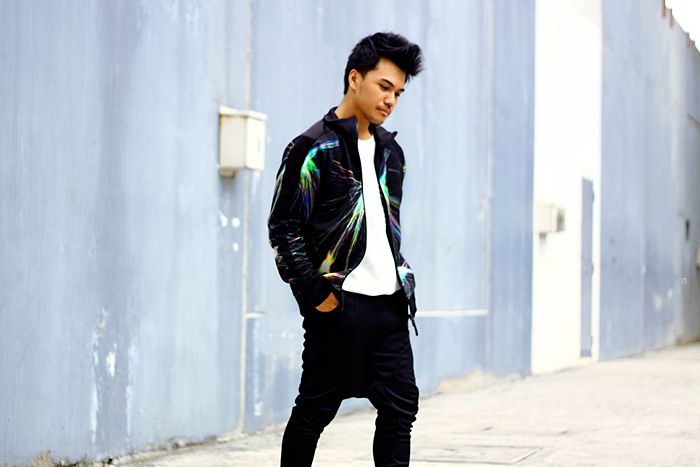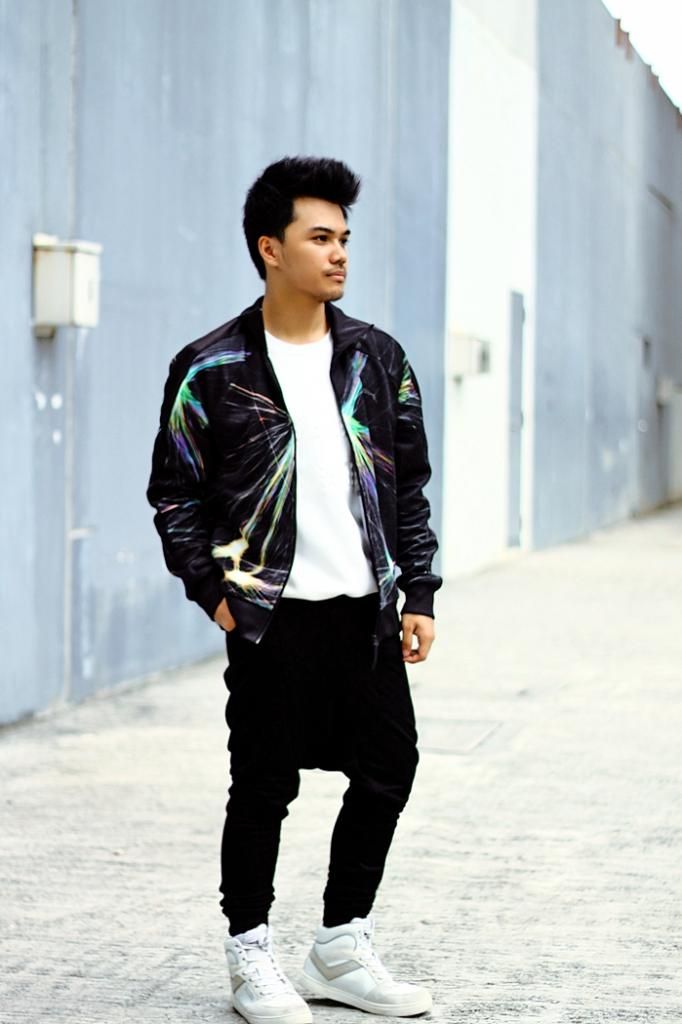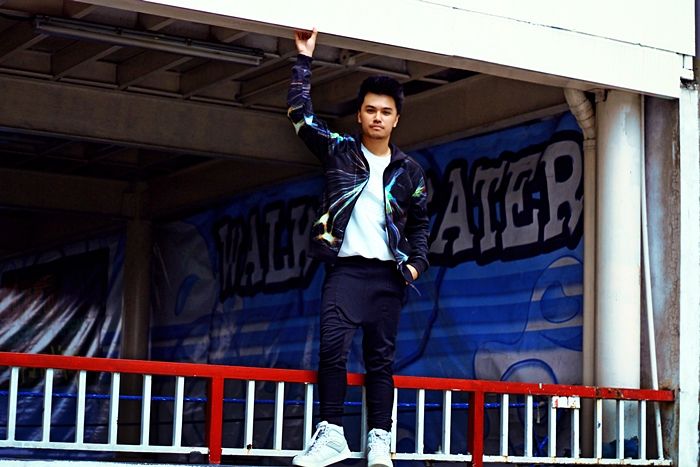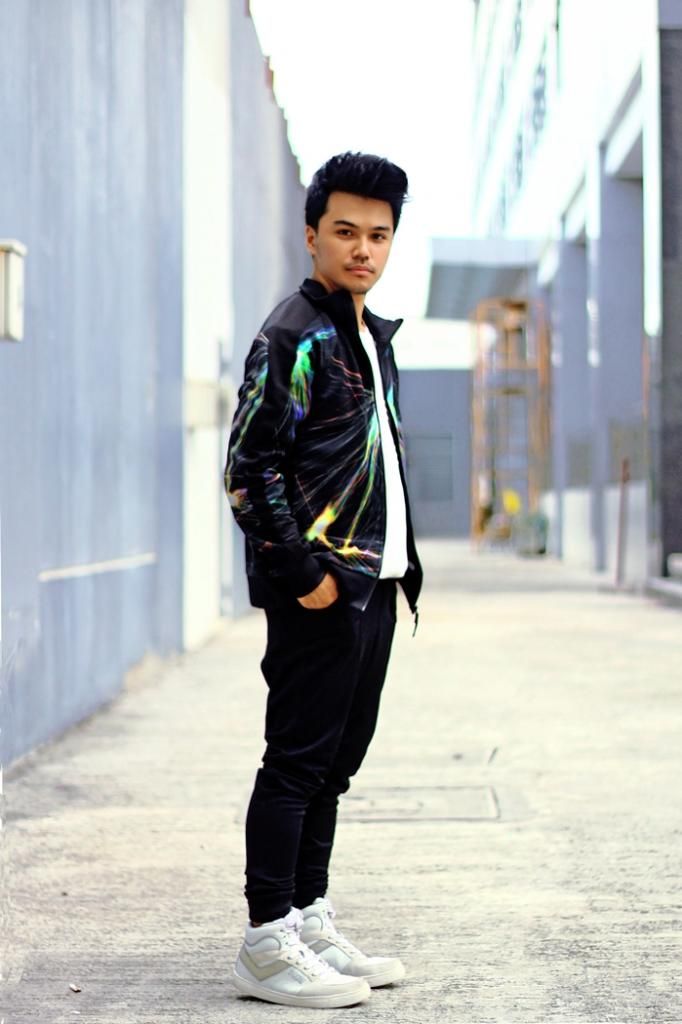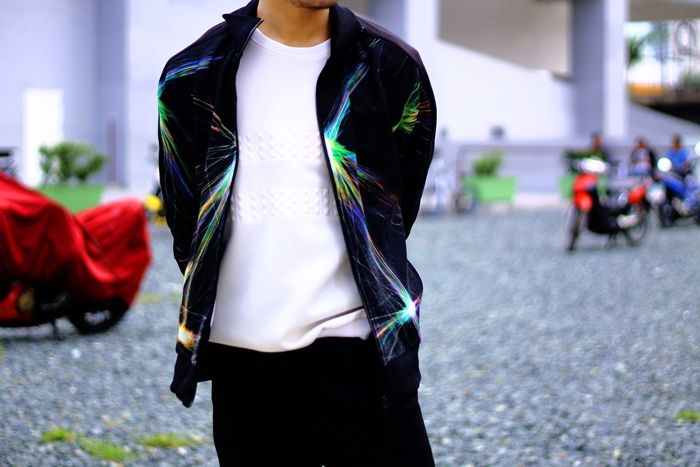 White shirt from The RAMP
Prismatic jacket from Hussein Chalayan
Drop crotch pants from Zara
Sneakers from Pony
Photographed by Lorenz Kyle