I was lounging in the balcony of our house, wearing this comfortable and lightweight outfit while reading some articles on the internet. I love spending time alone, just chilling and reading my favorite blogs and fashion websites, that's how I usually spend my boring afternoons. Since the New Year started, I noticed that I'm developing an addiction to anything light and easy to wear, just like what I'm wearing for today's post. It screams resort wear without the shades of brown and prints or maybe this is just my take on resort wear style hehe. I will definitely wear this this summer season, minus the silver shoes and the black shirt.
After reading an article about the
25 people who matter most in the menswear industry
, I noticed that designers who knows how to shock people and push the boundaries excels in the industry. That not just only applies in fashion, but also in life. The creative thinkers and innovators always excels. Menswear industry has never been this interesting since Jean Paul Gaultier designed and invented a stylish skirt "kilt" for men in 1985. As I look back in the year 2014, it's so interesting to see menswear and womenswear become more and more similar.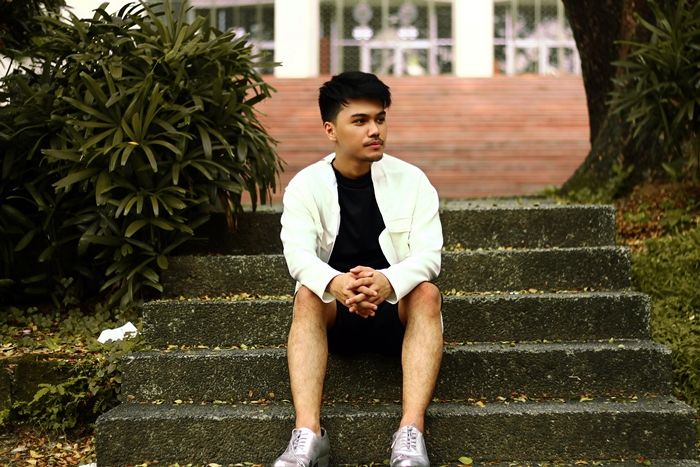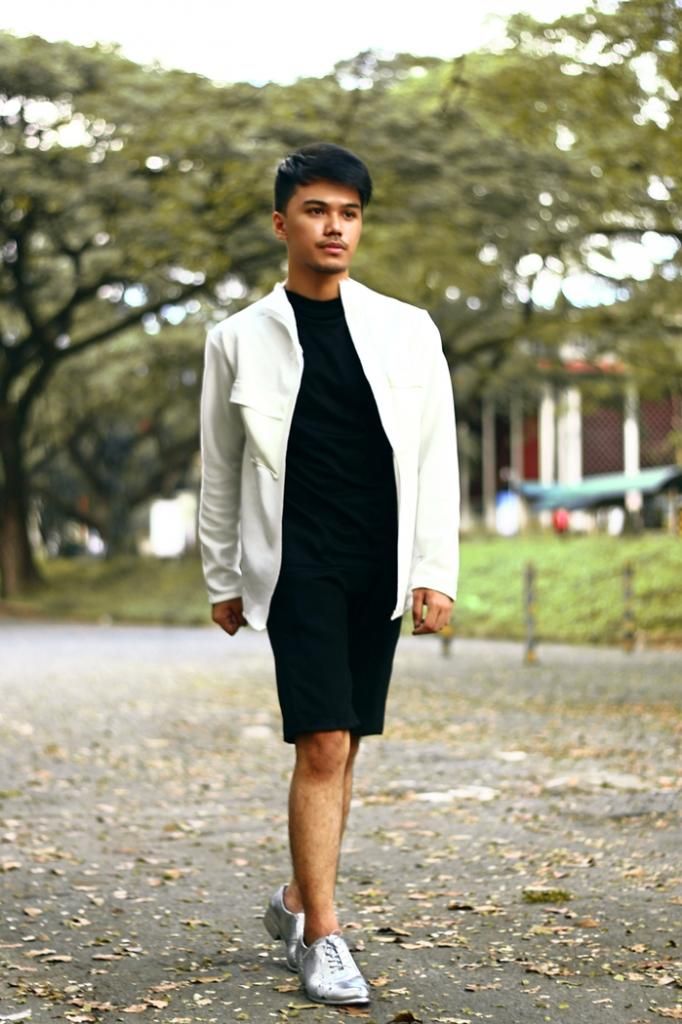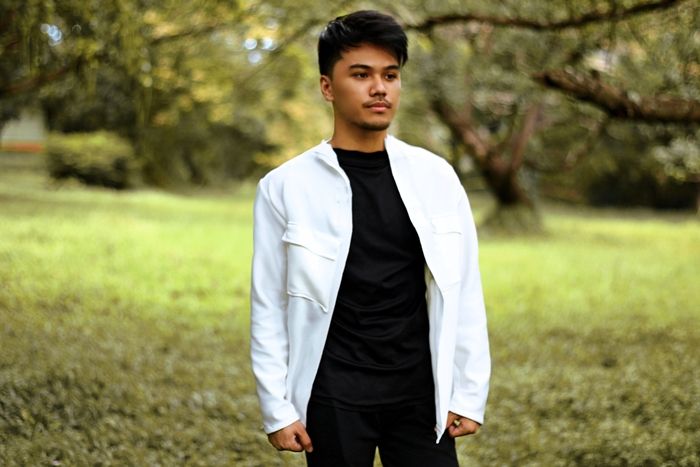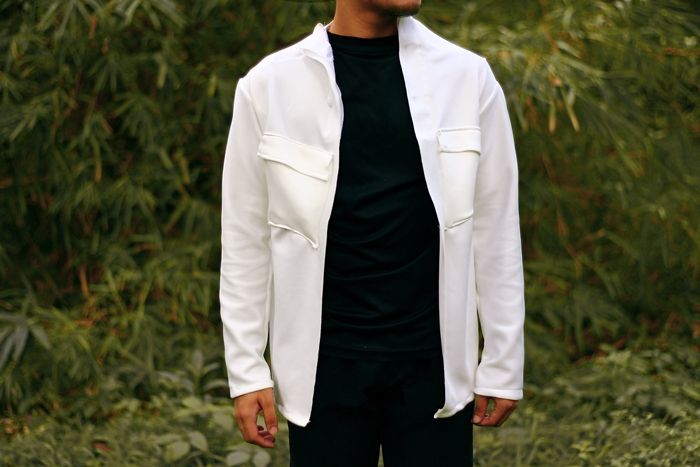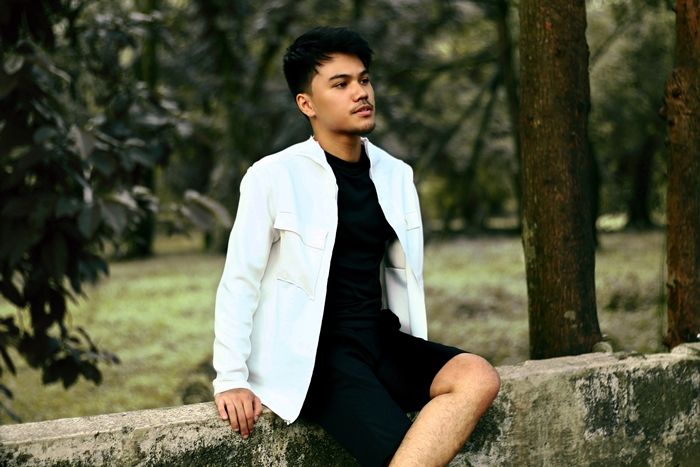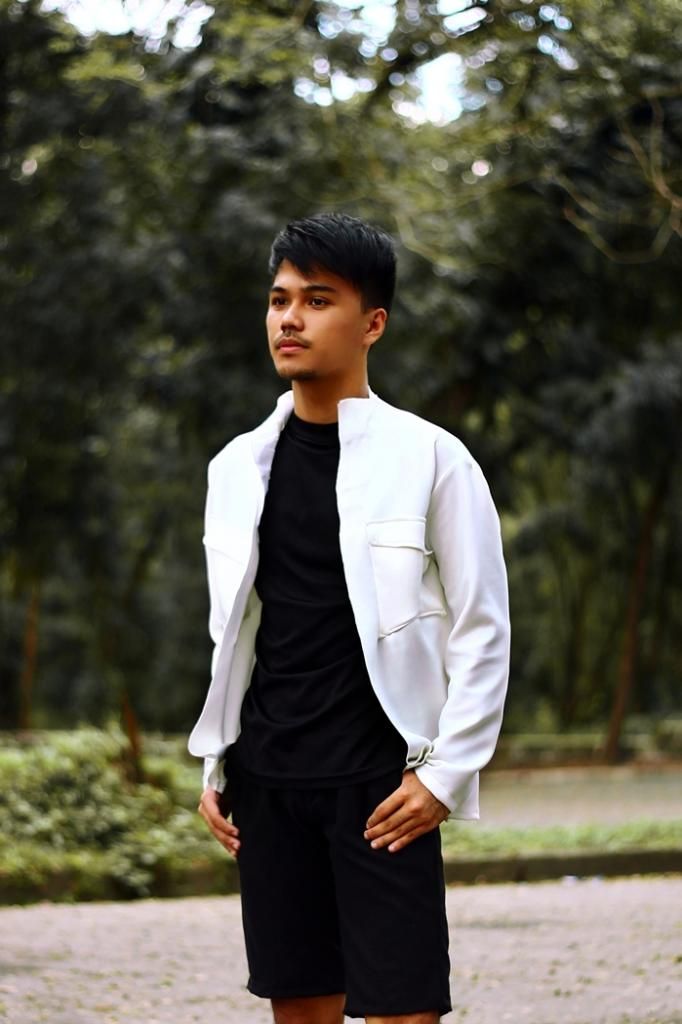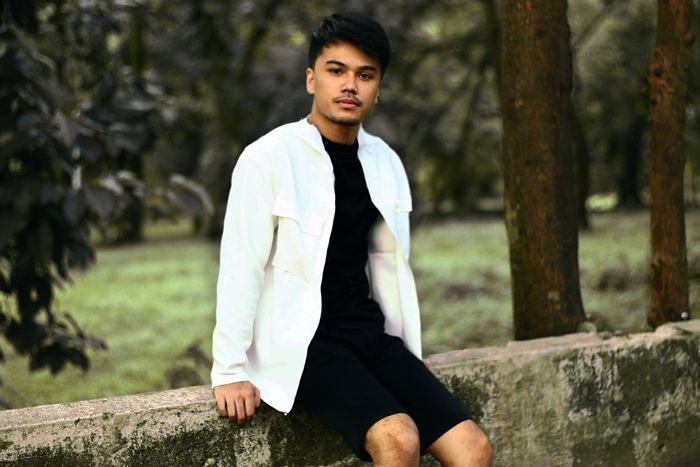 White neoprene jacket from Michael Macalos (own design)
Black constructed shirt
Shorts from H&M
Silver Dress shoes from Michael Macalos (own design)
Photographed by Lorenz Kyle Wong