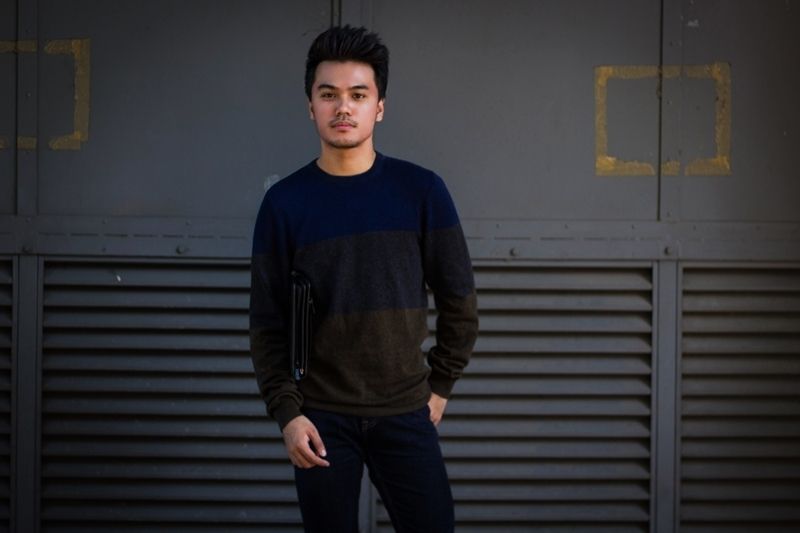 Hello guys! how y'all doing? sorry if I didn't post anything on this blog because I felt like I needed to take a break from blogging and lessen my intake of social media in order to refresh and declutter my mind from the hell week that I've been to. And now I'm back! with stories and tips that are worth reading and s
haring. Last week, I visited a store named F&F (one of British hottest fashion brands) at Glorietta 3 to buy some stylish wardrobe essentials. I think one of the problems of my closet is, it's not versatile or flexible enough to cope with different kind of events and temperatures. All my clothes are very overtly runway inspired or designer ish that only people here in my country can appreciate it (people who actively reads fashion and aware with what's happening). That's why I'm always having a hard time deciding what to wear for a casual day.
Thank God, I visited F&F store to pick some clothes that can be worn in every occasion.
The British-inspired international fashion brand offers a broad range of affordable fashion that is distinguished by its quality, fashionable product with broad appeal, outstanding value for money, and exclusively designed, ethically sourced product.
inside F&F fitting room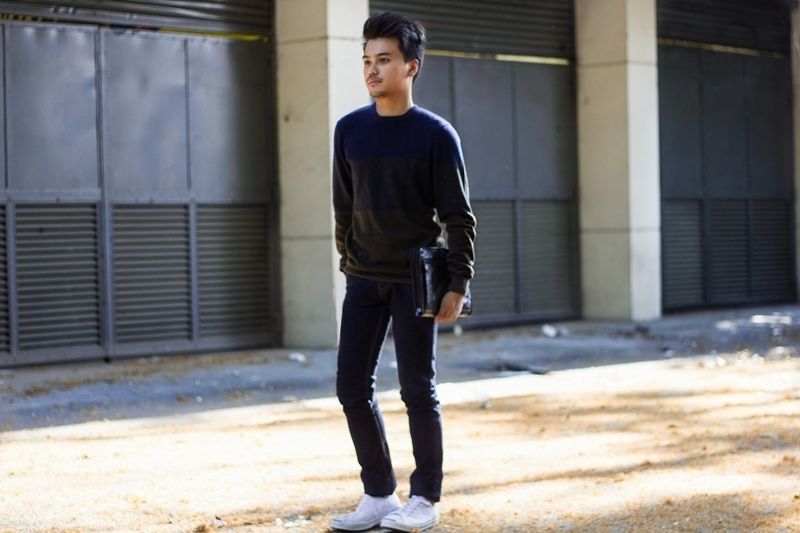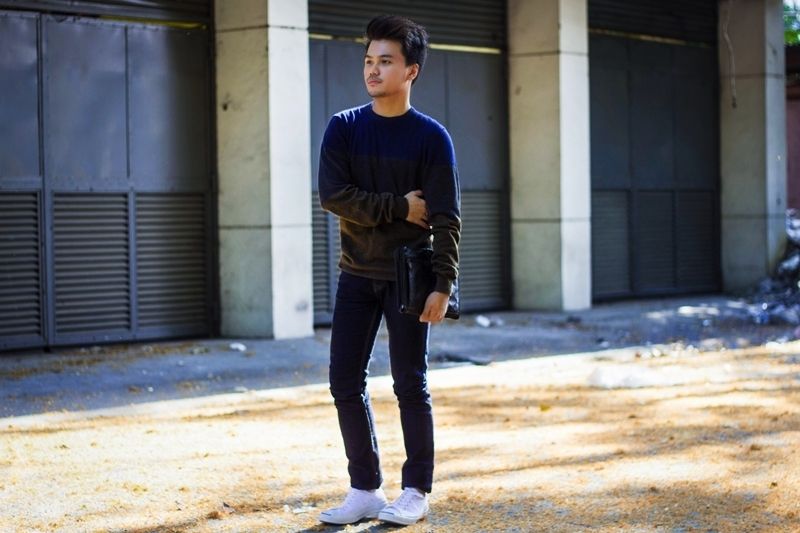 Bought a lot of stuff in that store, like shirts, jeans and jackets. I swear, this store has the most versatile clothing pieces for men. You can totally see how confidently I feel in their skinny jeans and pullovers. The sizes of their clothes are very applicable to
Filipino
men sizes, unlike other international brands, F&F's sizes complements the frames and body
built
of Filipino men.
F&F's new Spring/Summer 2015 collectionintroduces an understated feel thisseason. There's a chic practicality across all of the collections for Womens, Mens and Kidswear – all have a utilitarian appeal with a laid back attitude. Silhouettes are relaxed with loose-fitting separates, but worn with the fearlessness of a global traveller.
Menswear ushers in a more relaxed style of Mens formalwear (think crisp white shirts worn untucked with lightweight bomber jackets in orange, ideal for desert trails). The color palette is blue based, with shades ranging from dark indigo blue through slate mid tones to paler chambray. A design classic that returns for Spring, the lightweight knitted polo in white is the ultimate in summer casualwear. Continuing the laid-back aesthetic, there's a playful and inventive feel to tailoring with preppy suits in pastel colors, digital prints and fabric mixes. Traditional Prince of Wales checks are refreshed in summer brights (there's much more emphasis on bright color this season).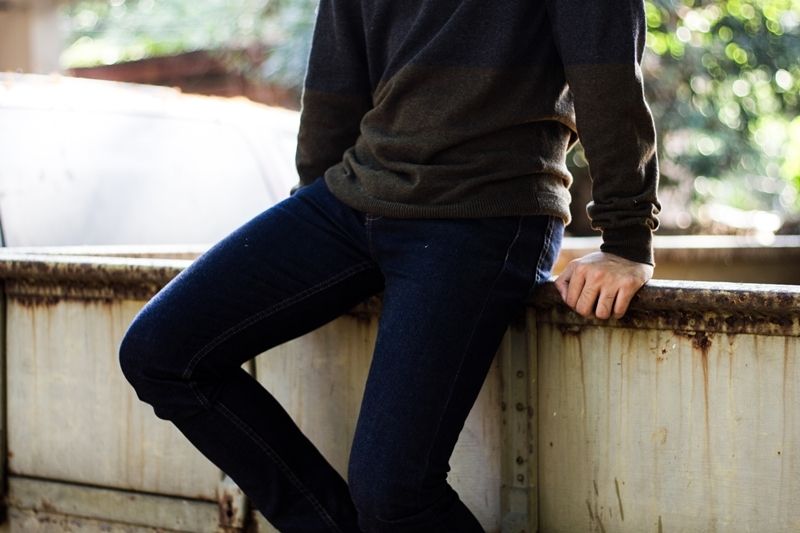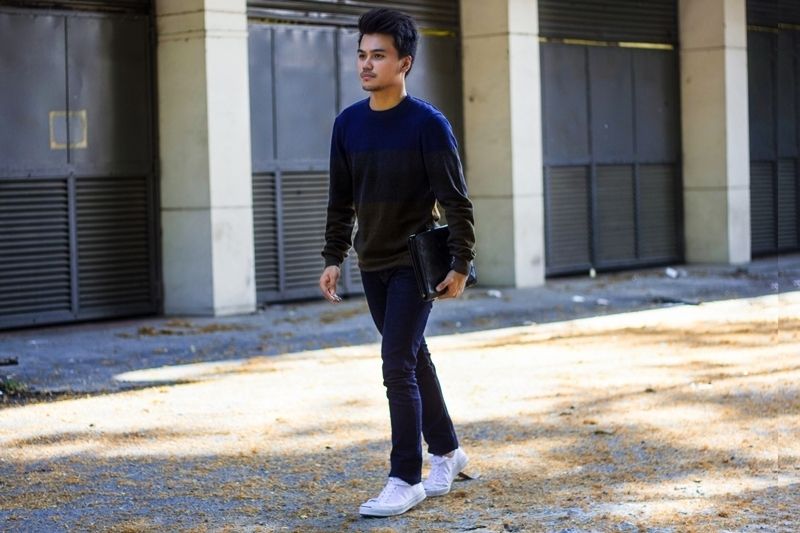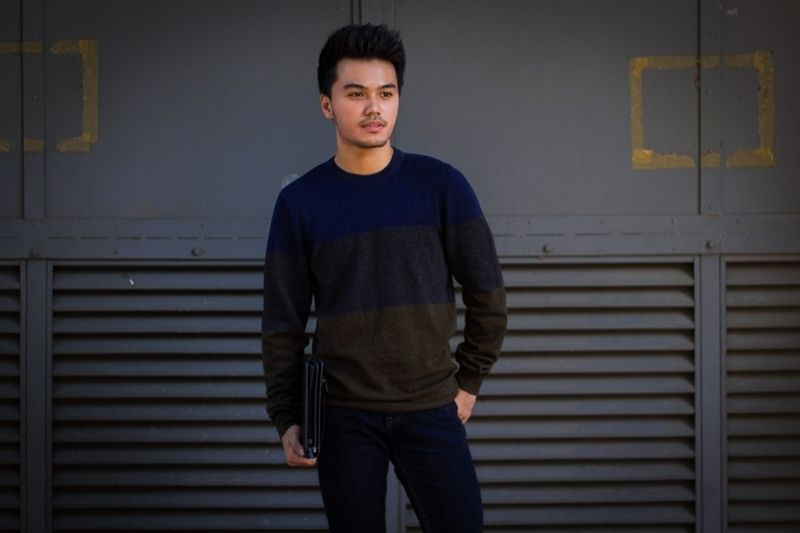 Tri-colored pullovers from F&F
Skinny jeans from F&F
Sneakers from Converse x Jack Purcell
Vintage clutch bag
Photographed by Lorenz Kyle Wong