Asus jus
t recently released a phone that is perfect for people who are so obsessed in taking pictures of themselves. ZenFone Selfie's exceptional front-facing PixelMaster camera has a huge 13MP resolution and an f/2.2-aperture, 88-degree wide-angle lens to capture more of every smile. With the unique Selfie Panorama mode, you're able to shoot selfies with an outlook of up to 140 degrees — so everything and everyone is part of your shot. ZenFone Selfie's rear camera is just as advanced, with a large f/2.0 aperture lens for superb low-light shots. Both cameras are engineered with five-prism Largan lenses and top-quality Toshiba sensors, and include dual-LED Real Tone flash technology for perfect illumination in any lighting conditions. You'll also enjoy macro photography that works on subjects as close to 6cm, plus laser auto-focusing that's as quick as 0.2 seconds.
Instantly fell in love with its slim and stylish design.
ASUS ZenFone Selfie's beautiful style with elegant pastel colors reflects your softer personality — and exhibits your brighter outlook! The iconic ASUS design elements echo the spirit of Zen withour signature concentric-circle detailing and elegant eggshell finish.
ZenFone Selfie dual-LED Real Tone flash creates the most natural illumination for indoor portrait shots. The moment you press the shutter button, ZenFone Selfie delivers the perfect combination of yellow and white light to produce flash-lit shots capturing the real tones of you.

ASUS ZenFone Selfie (Php 11,995)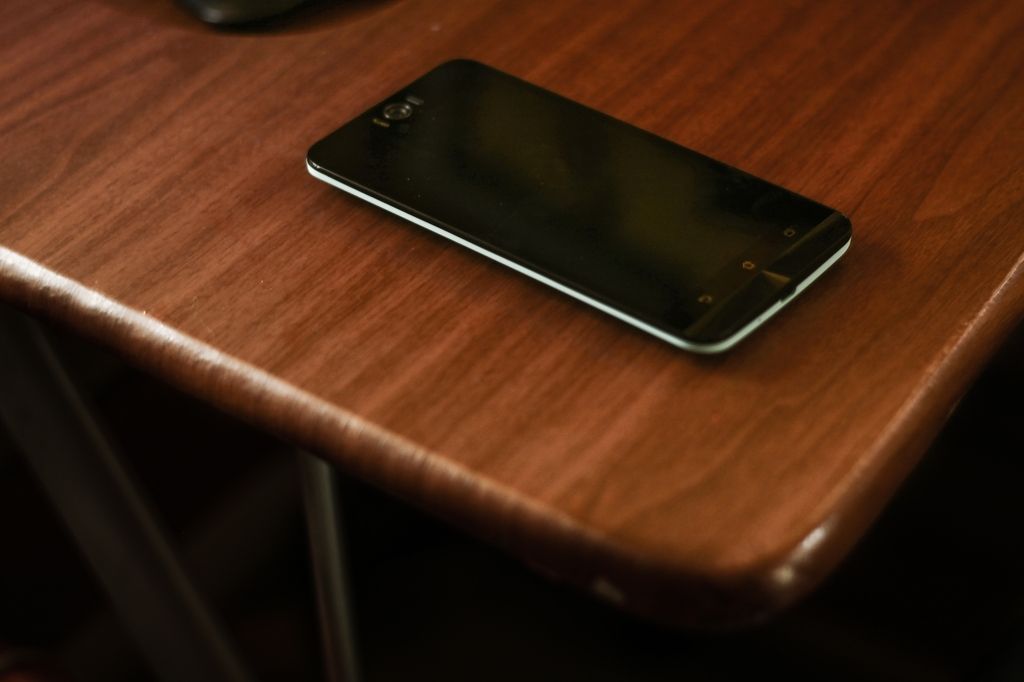 ZenFone Selfie makes you even better looking before your eyes. Just choose Beautification mode, and let ZenFone Selfie balance facial features, soften complexions and remove skin blemishes to create flawless photos — and all in real time!
The ZenFone Selfie has 13 Megapixel back AND FRONT cam for clearer and better quality photos. Plus, the phone has a shortcut to camera mode: just create an S-shaped swipe to its locked screen.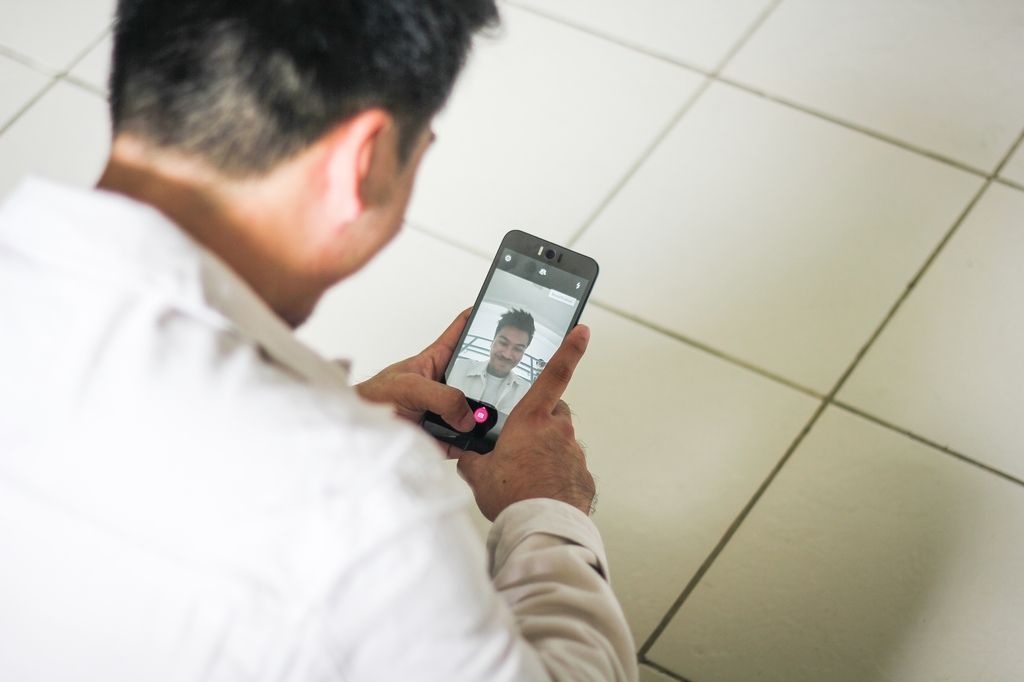 ZenFone Selfie's PixelMaster camera technology includes backlight (Super HDR) technology to improve light balance, capturing lifelike shots every time. Special pixel-enhancing technology enables up to 400%-better brightness in dark and shaded areas, the photos you capture look just what your eyes see.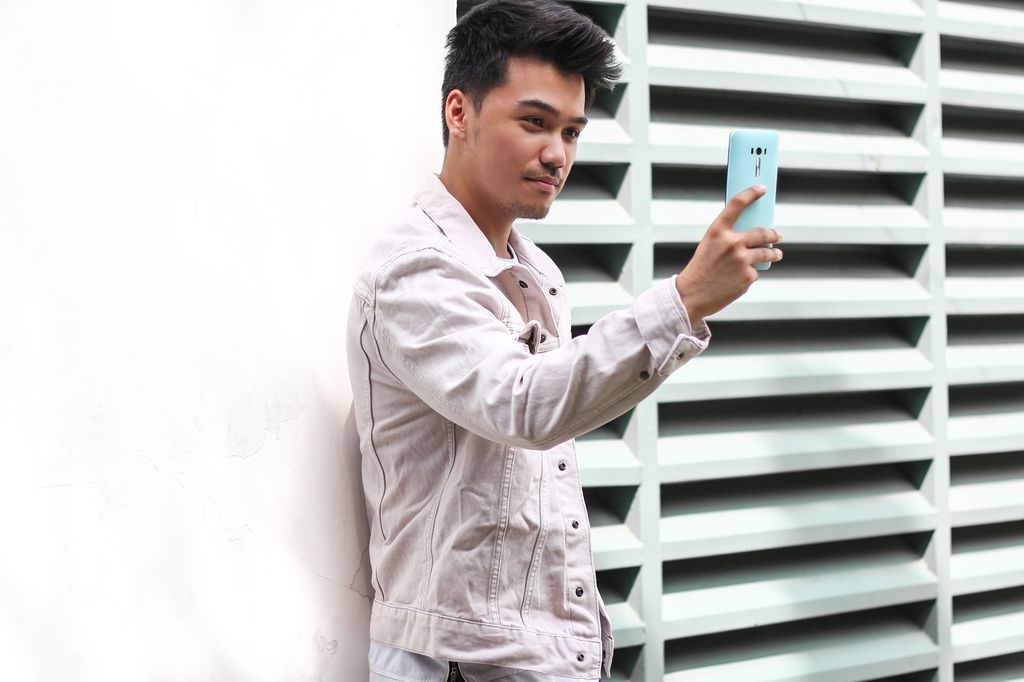 ZenFone Selfie's rear camera has laser auto-focus technology for the fastest possible clarity. Focusing in low-light conditions is traditionally slow, but ZenFone Selfie's laser beam measures distances at lightning speed – and that means near-instant focus. The laser
auto-focus
even accelerates close-ups photography, compensating for the extra distance created by the lens receding during framing.
ZenFone Selfie defines a more instinctive way for human interaction, encompassing a physical rear key as part of the Ergonomic Arc design — with a case that tapers to an incredibly thin 3.9mm at the edges. The rear-mounted volume-control and shutter button is ideally positioned for your index finger, so snapping selfies, adjusting the volume and retracing your steps feels as natural as your grip.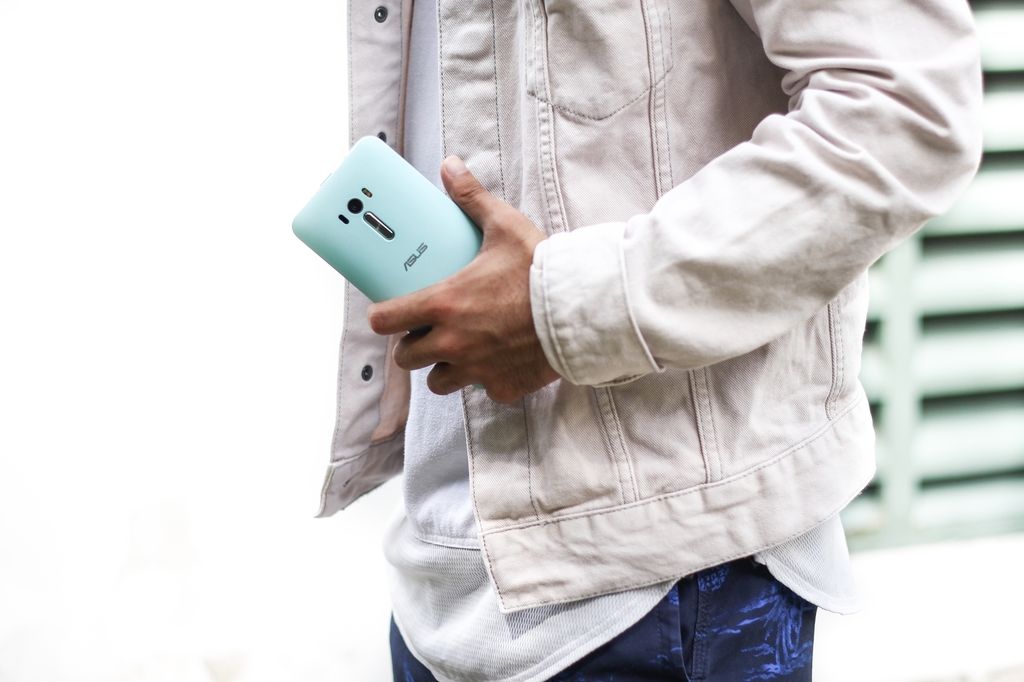 ZenFone Selfie's elegant eggshell finish is available in three soft pastel shades to contrast your busy modern life, so be calmed by Pure White, Chic Pink or
Aqua Blue
— and flaunt your fashion!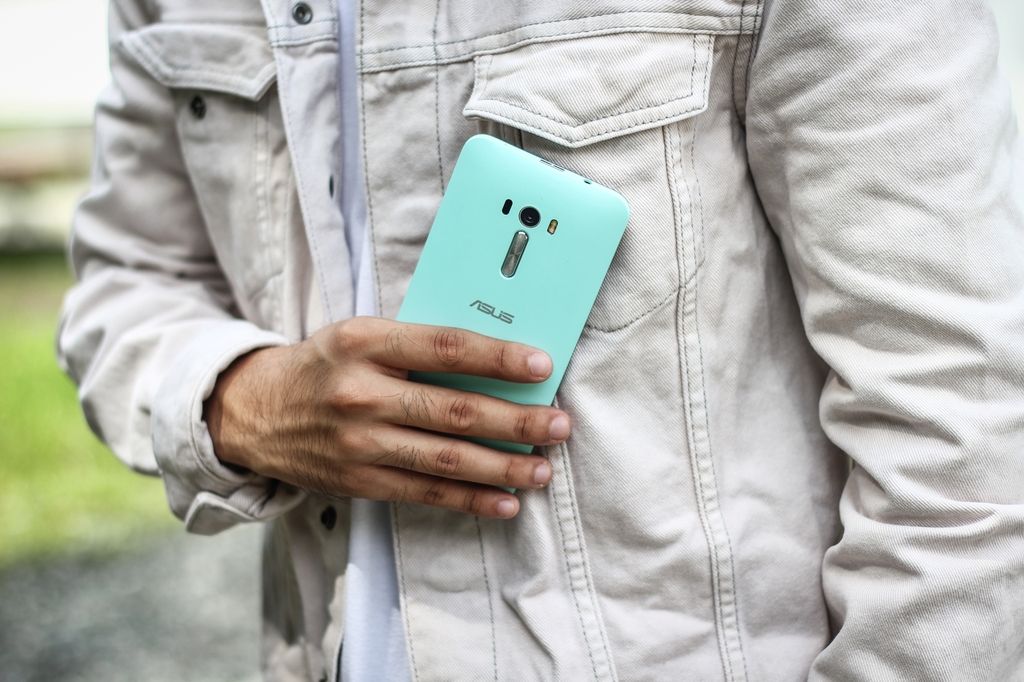 ZenFone Selfie is the 5.5-inch
smartphone that
fits in the body of a traditional 5-inch device, and is equipped with a high-resolution 1920 x 1080 Full HD IPS display that offers wide
178-degree
viewing angles. The staggering 403ppi pixel density renders every image in eye-delighting detail;
and with
ASUS TruVivid technology
built in
, ZenFone Selfie brings color
to life in
brilliant clarity. Our engineers have even shaved the bezel down
to an ultra-narrow
3.3mm,
so you view less handset
and more display!
Gorilla
Glass 4 is the latest ingenious creation from the world-renowned Corning. ZenFone Selfie's (ZD551KL) Gorilla
Glass 4 display offers twice (2X)
the drop-damage
resistance of its predecessor, 2.5X increase in retained strength and is 85% less likely to break in daily use — making it safer and stronger than ever before.