Denim has always been one of my go-to staples in my wardrobe.
You can wear it a million different ways for almost any occasion, so whether it's in the form of jeans, a dress, or a jacket, you should definitely have denim in your wardrobe.
As for me, I like my jeans skinny and well-tailored; coz I tend to look short and awkward in slouchy jeans. Thank God! Memo clothing finally launched their latest cuts of jeans for guys who prefers mixing and matching their jeans with different kind of looks.
Button-down shirt from TOPMAN
Denim Jacket from ZARA
Pants from MEMO
Hat from RIVERISLAND
Boots from ZARA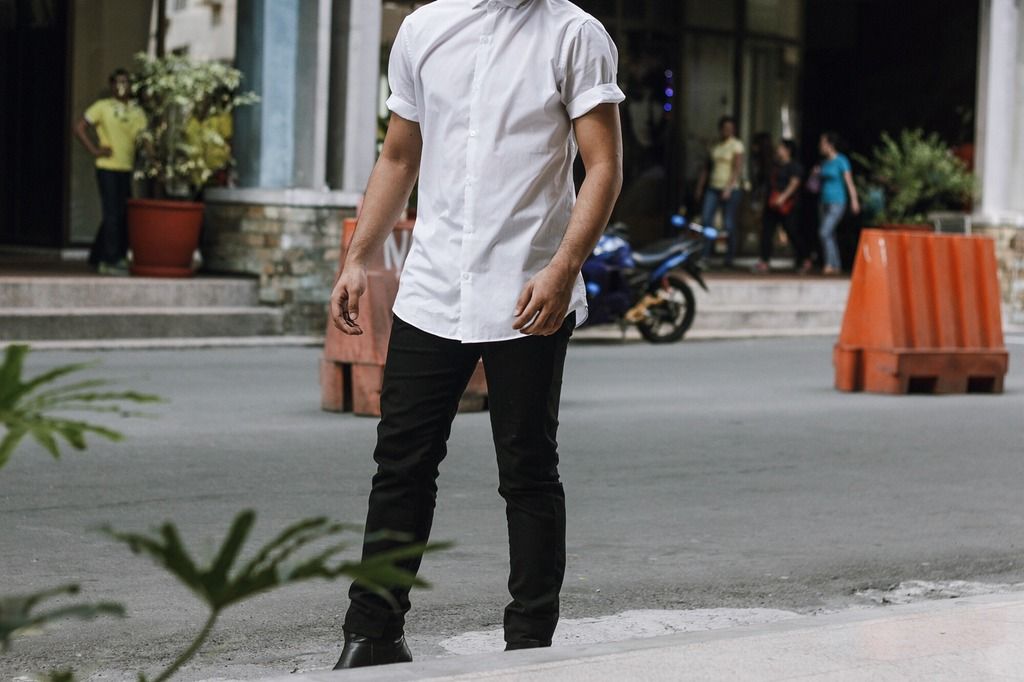 For the guys who practically live in their pants, wearing them through just about everything, from nights out to first dates, MEMO has that pair that they can always count on. MEMO's denims for men come in skinny and slim fits, while chinos and dressy trousers come in slim, slim straight, and skinny fits.
For the ladies who want to skip the skirt, a range of denims and non-denims await at the MEMO boutiques. Whatever their shape and size may be, there's something that would flatter their figure. Pants options include chinos to dress pants that come in slim and skinny fits, and skinny fit denims with washed and distressed details.
The collection for both men and women are available in color options that are easy to mix and match with their clothes, like black, khaki, navy blue, and dark gray. With these easy, basic shades that complement the rest of your wardrobe, putting an outfit together is a no-brainer. You can effortlessly strut your stuff #inthesepants.
You can get live update on MEMO by visiting the following:
https://www.facebook.com/memofashion
https://instagram.com/memo_fashion/